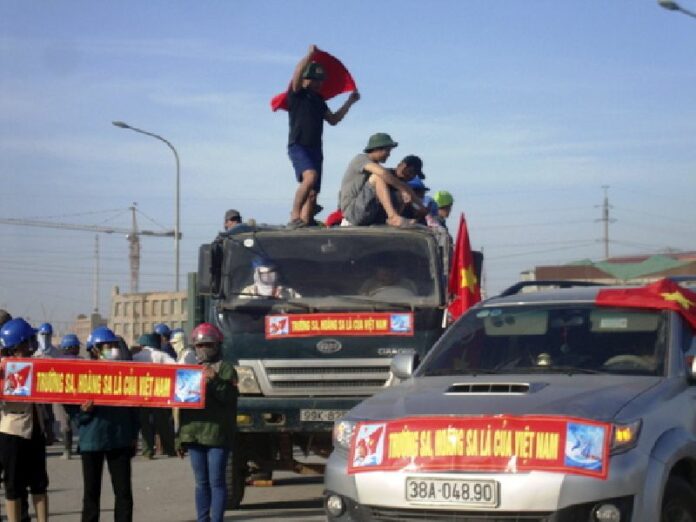 Beijing (DPA) — A Chinese company operating construction sites in Vietnam said four employees died and about 130 were injured in anti-Chinese rioting last week.
More than 3,500 employees of the China Metallurgical Group Corporation (MCC) were attacked by rioters in Vietnam's Ha Tinh province on May 14 at sites including a steel plant under construction for Taiwan-based Formosa Plastics.
The attacks, in which many foreign-owned sites were looted and burned, left 23 MCC employees seriously injured and four dead, the company said.
It said DNA tests were being conducted to identify two of those who died. It was not immediately clear if the other two were the same victims in the province reported by the Chinese government.
Four Chinese ships evacuated about 4,000 Chinese citizens from Vietnam earlier this week, while some 3,000 others left the country by other routes, including hundreds who fled across the border into Cambodia.
The anti-Chinese protests erupted following the deployment of a Chinese oil rig in waters claimed by Vietnam.