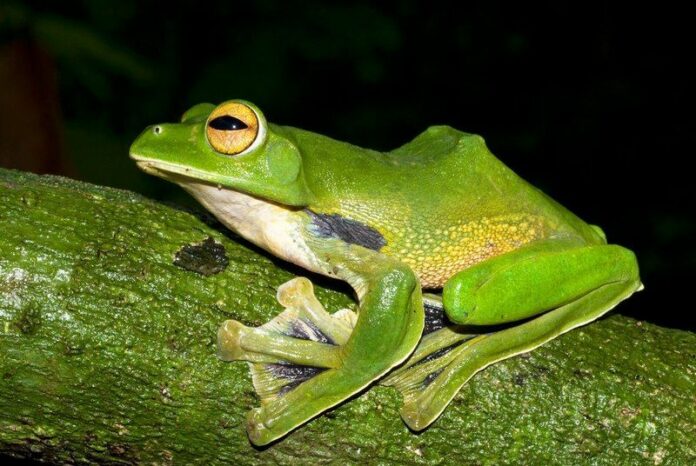 YANGON (DPA) — Some 367 new species have been discovered in the Greater Mekong Region, including a skydiving gecko, an eyeless spider and a fish whose sex organ is just behind its mouth, the World Wide Fund for Nature (WWF) said Thursday.
"These species discoveries affirm that the Greater Mekong is truly one of the world's richest and most biologically diverse regions," Michelle Owen, WWF-Myanmar Conservation Programme Manager said.
The region is defined by the river which runs from southern China to Myanmar, Laos, Thailand, Cambodia and empties into the sea on the Vietnamese coast.
"The fact that 26 species were discovered in relatively unexplored Myanmar highlights the urgent need to invest in conservation and ensure biodiversity is considered as part of a sustainable and green development approach," Owen said as the group launched its Mysterious Mekong report.
Myanmar was relatively closed to scientific research when the country was under junta rule between 1988 to 2010.
Among the new species found in Myanmar was a dragonfish with "maze-like markings" and a catfish with a flame-shaped "suction cup" on its throat.
In Thailand's Kaeng Krachan National Park, which borders Myanmar to the west, researchers found the parachute gecko, named Ptychozoon kaengkrachanense, which extends flaps of skin on its flanks and between its toes to help it glide down from branch to tree trunk.
Another newcomer to the list of South-East Asian species was a giant flying squirrel (Biswamoyopterus laoensis), based on the discovery of one individual at a meat market in Laos.
In Vietnam, researchers found a tiny, almost transparent, fish (Phallostethus cuulong) that has its sex organs just behind its mouth. "It mates head-to-head," said the WWF report, with the male using its sex organ, or priapium, to hook onto the female.