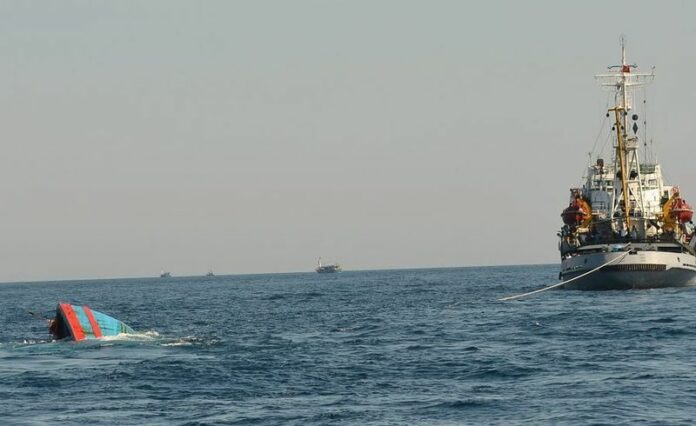 HANOI (DPA) — A video released on Vietnamese news sites Thursday shows that a Chinese vessel was to blame for the sinking of a Vietnamese fishing boat last week, state-run media reported.
The video shows a large vessel sailing towards the fishing boat and ramming the stern until the boat turns and sinks.
A fisherman on a nearby boat shot the video.
The identity of the ramming vessel was not clear.
The incident reportedly took place on May 25. The 10 crew members of the fishing boat were rescued.
China's official news agency Xinhua said the Vietnamese vessel capsized after "harassing and colliding" with a Chinese fishing boat.
China's claim that the Vietnamese boat was to blame was irrational, the captain of the boat Dang Van Nhan was quoted in Thanh Nien newspaper as saying.
"The Chinese boat was six times bigger than ours. It has a steel hull, while our boat is made of wood. Why would we want to ram into it?" he said.
China has reportedly increased harassment of Vietnamese vessels near a state-owned oil rig, which Beijing deployed on May 1 to waters also claimed by Vietnam.
The Vietnamese government says more than 130 Chinese ships are operating in the area, which is located about 120 nautical miles from Vietnam's coast.