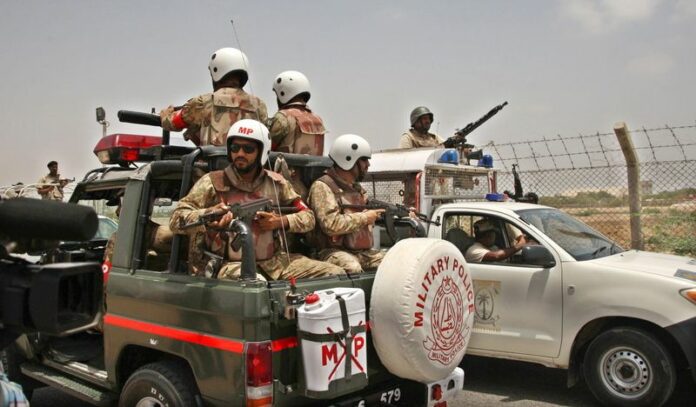 By Zia Khan (DPA)
ISLAMABAD (DPA) — Pakistani security forces repulsed an attempt by Taliban militants Tuesday to storm a building adjacent to country's largest airport, just hours after fighter jets killed 25 militants in airstrikes in the north-west of the country.
It was the second attack in two days at Karachi's international airport in southern Pakistan, after insurgents killed 28 people in an ambitious assault on the airport that was brought to an end early Monday.
The Karachi attacks and airstrikes signalled a further increase in hostilities between the Pakistani military and the Taliban, after a period of relative calm when the government tried to engage militants in a peace process.
At least five gunmen fired shots at personnel guarding a hostel for female airport security officers in the latest attack, police official Munir Sheikh said.
The attackers fled after the guards returned fire, Sheikh said.
Flights from the Karachi's Jinnah International Airport resumed after a brief suspension, a civil aviation official said.
The military was called in to reinforce security in the vicinity of the airport and a massive manhunt was launched to kill or arrest the assailants, said Colonel Tahir Ali, a spokesman for the airport security forces.
The Pakistani Taliban claimed responsibility for Tuesday's attack. "They were our men," tweeted militant commander Omar Khalid Khorasani, head of the group in Mohmand tribal district near Afghan border.
The death toll from the previous Taliban attack rose to 38, including 10 attackers, after at least seven more burned bodies were found at the airport, officials said.
"All the corpses recovered this morning were charred beyond recognition," said Doctor Sagheer Ahmed, the provincial health minister, "they were handed over to families after DNA testing."
Earlier Tuesday, at least 25 Islamist militants were killed when Pakistani fighter jets bombed their hideouts in the north-western region, the military said.
A military statement said nine hideouts were pounded in early morning strikes in Tirah valley of Khyber tribal district near Afghan border.
"We have confirmed reports that 15 militants are dead in latest airstrikes," a security official said, adding that the toll could increase.
The information could not be verified from independent sources as the area is inaccessible to journalists.
Last month, fighter jets killed more than 100 militants including some key Taliban commanders in the tribal area after a series of attacks against the military.
Taliban spokesman Shahidullah Shahid said that the group was "at war" with the government and the military after the strikes.
Violence has surged in Pakistan after a government effort to engage Taliban in a peace process ended without making any significant progress.