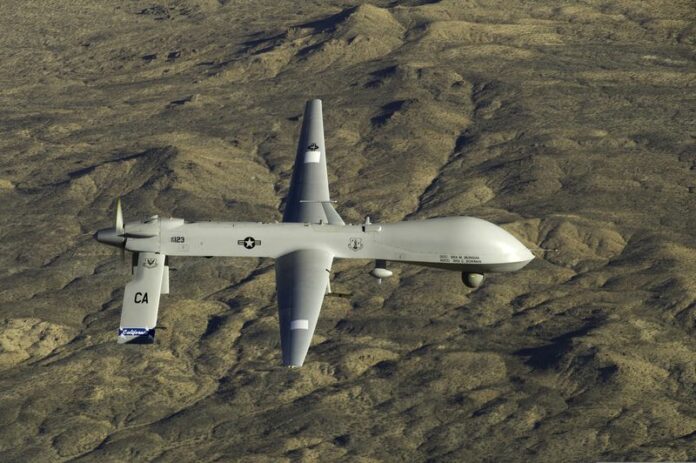 ISLAMABAD (DPA) — US drones killed 16 Islamist militants at their hideouts in north-western Pakistan, in the first strikes by the unmanned aircraft in almost six months, officials said Thursday.
Drones fired around 20 missiles at two separate locations in North Waziristan tribal district near the Afghan border, destroying compounds and vehicles allegedly used by militants, security officials said.
At least 10 suspected members of the Haqqani group of Afghan Taliban were killed in strikes early Thursday in the Dandy Darpa Khel area.
Overnight, six militants, including Uzbek members of the Taliban, were killed in a separate drone attack in the Ghulam Khan area of North Waziristan, officials said.
The attacks occurred after Islamic Movement of Uzbekistan (IMU) – a group of Central Asian militants affiliated with al-Qaeda – said its fighters staged a siege of country's busiest airport on Sunday night.
Pakistani officials investigating the attack said they suspected most of the attackers were Uzbek or of Central Asian origin.
Prime Minister Nawaz Sharif asked the United States last year to halt drone strikes as the premier tried to persuade "reconcilable" Taliban into a peace process.
But his efforts ended without making significant headway and the raid of Karachi airport, followed by military air strikes, seems to have signalled an end to any prospects of a peace deal.
"It looks like Sharif and his team are running out of patience," said Peshawar-based security expert Fida Khan.