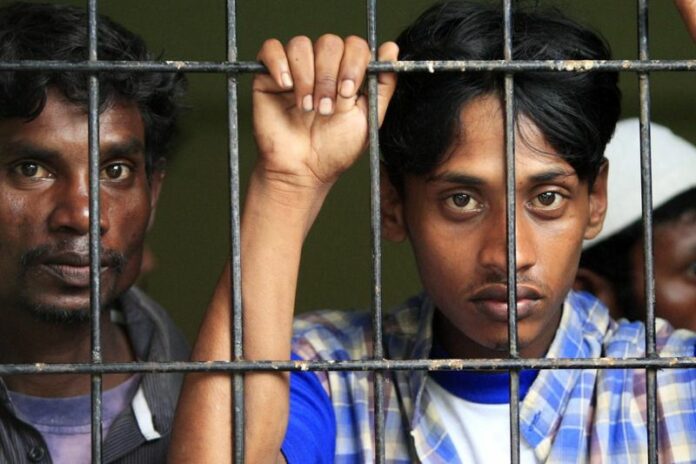 SYDNEY (DPA) — Australia is paying refugees thousands of dollars to stop applying for asylum and return to their home nations, Immigration Minister Scott Morrison said Sunday.
The amount offered depends on the country, with Lebanese reportedly receiving the maximum 10,000 Australian dollars (9,338 US dollars). Iranians reportedly receive 7,000 while Afghans are offered 4,000. Pakistanis and Sri Lankans are offered less.
Morrison said it had been standard practice for the past 10 years to offer asylum seekers incentives to return home. He did not reveal the amounts being offered, but it has been reported the Abbott government has more than tripled amounts previously offered.
"The packages are tailored individually to each and every person who decides to voluntarily return home," Morrison said.
The packages can include housing or training once they reach their home country.
Morrison said the number of people accepting the offer had more than tripled once it became clear they would not get permanent residency in Australia.
Since the Abbott government was elected in September, 283 asylum seekers have voluntarily returned home, the government said. Morrison would not reveal the maximum payments.
It costs about 45,000 Australian dollars a year to support refugees on temporary visas during which they are not allowed to work.
Morrison repeated his vow that "no one who has come illegally to Australia by boat will get a permanent visa from this government."
On Saturday, after the United Nations High Commission for Refugees revealed the number of people forcibly displaced people worldwide had passed 51 million, Morrison refused to lift the number of refugees Australia accepts from the current annual limit of 13,750.
"We are in the top three of resettlement providers for people who are refugees and who need special humanitarian assistance. The fact that we are stopping the boats has freed up 4,000 more places within our programme," he said.
Greens leader Christine Milne said paying people to return home to face torture and abuse was disgraceful. She said refugees were faced with indefinite detention in a "hellhole" like Manus Island or taking money to return to another hell.