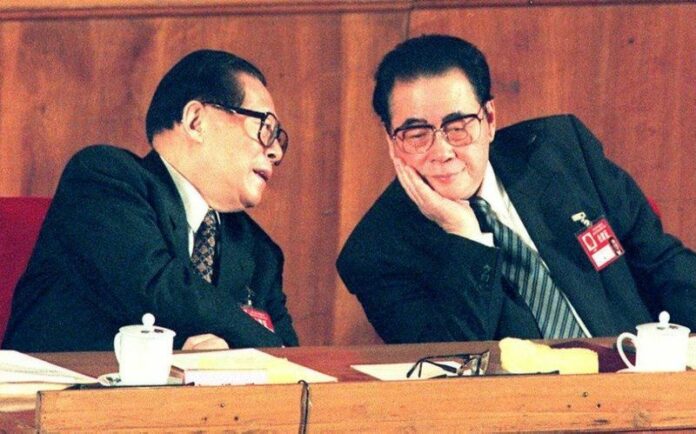 Madrid (dpa) – Spanish courts will no longer pursue a genocide case against high-ranking Chinese officials in relation to deaths in Tibet, according to a media report.
The case – filed in February by a judge against former Chinese president Jiang Zemin, former prime minister Li Peng, and three other officials – was laid aside Monday according to the reports.
Judge Ismael Moreno had originally asked Interpol to issue the arrest warrants after the case was brought before the National Court late last year by groups that accuse China of committing genocide and other crimes against humanity in Tibet in the 1980s and 90s.
The other defendants were former state security chief Qiao Shi, former family planning minister Peng Peiyun and Chen Kuiyan, a Communist Party leader in Tibet at the time.
The case has strained relations with China, which last year summoned Spain's ambassador to Beijing to complain. Later in February, the Spanish legislature quickly passed a bill to limit the power of judges to pursue criminal cases involving human rights abuses committed outside the country.
Under the change, Spanish courts can only pick up cases if the alleged wrongdoer is Spanish or a resident of Spain. Cases would also be allowed if victims were Spaniards at the time the crime was committed. There would also have to be a claim or a writ, either from a victim or a prosecutor before the court.
The legislative change was seen as a move to avoid further diplomatic scuffles with countries like China.
The case came before the National Court under the principle of universal jurisdiction for human rights crimes and because the plaintiffs include a Tibetan who has Spanish nationality.
Activist Spanish judges had over the years used the principle as a way of filing human rights cases against foreign figures from other countries, most notably when former Chilean ruler Augusto Pinochet was arrested in London in 1998 following a Spanish indictment.