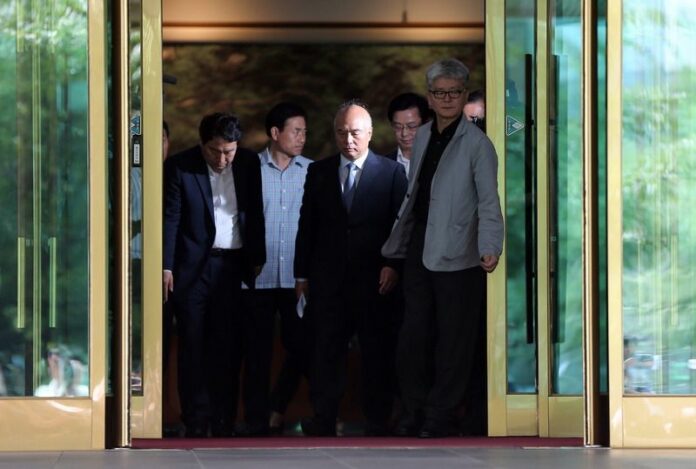 SEOUL (DPA) — South Korea's expected next prime minister, Moon Chang Keuk, withdrew his nomination Tuesday after being accused of holding pro-Japanese views, a news report said.
Moon had been nominated for the post by President Park Geun Hye after the previous premier resigned in the wake of the Sewol ferry disaster in April, Yonhap News Agency reported.
The former journalist, who had not been confirmed as premier by parliament, told reporters he could serve Park better by withdrawing.
In remarks made in a church in 2011, Moon was reported to have referred to Japan's rule over the Korean peninsular between 1910-1945 as "God's will."
Disputes over their wartime history have continued to exacerbate tensions between the two Asian neighbours, in particular the use of sexual slavery by Japanese troops.
Moon was the second person nominated by Park. The first, a former Supreme Court judge, withdrew amid criticism over the money he made as a lawyer.