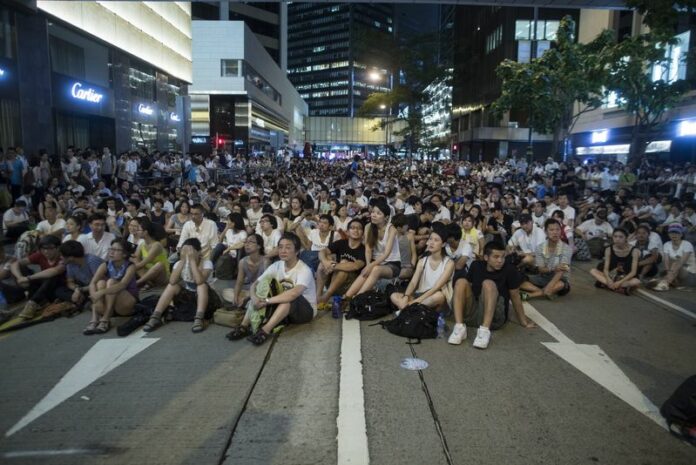 By Joanna Chiu
HONG KONG (DPA) — ​ An overnight protest ended Wednesday morning after police arrested 511 demonstrators who wanted to confront Hong Kong leader Leung Chun-ying on his way to work.
The demonstrators sat with linked arms outside the office of the chief executive and demanded a fully democratic election for the city's next leader.
Beijing has promised to allow universal suffrage in the next election scheduled for 2017, but has ruled out public nominations for candidates.
Police began to arrest some protestors at about 3 am, with some chanting political slogans as they were being dragged away, local media video showed.
Hong Kong police announced at 10 am (0200 GMT) that 511 people had been arrested on charges of illegal assembly and obstructing police officers.
Three local legislators from pro-democratic parties, Albert Ho Chun-yan, Lee Cheuk-yan and Leung Yiu-chung, were among those arrested.
The overnight protest organized by student groups followed the annual July 1 pro-democracy march, which organisers claimed had drawn more than 500,000 people, but police estimated about 90,000.
Organizers said this year's turnout was larger than usual due to anger over a June 10 policy report by the State Council that emphasized Beijing's complete authority over Hong Kong.
The city's residents enjoy special freedoms under an agreement between Britain and China granting it relative autonomy until 2047.