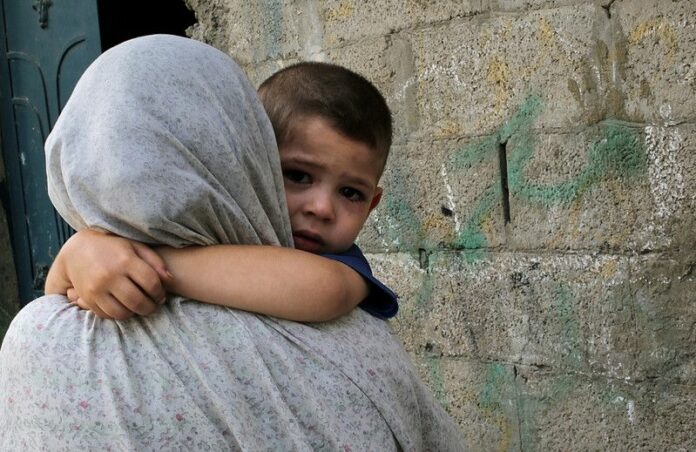 By Ofira Koopmans and Saud Abu Ramadan, dpa
GAZA CITY / TEL AVIV (DPA) — Israel said Sunday it would step up its offensive against armed groups in the Gaza Strip until rocket attacks ended and warned residents in the enclave's north to evacuate ahead of a fresh aerial assault.
"This could yet take a long time," Prime Minister Benjamin Netanyahu said in an address to his cabinet on the sixth day of the military campaign, which also saw Israeli naval commandos briefly landing in the coastal enclave to destroy a long-range missile launcher
At least 166 Palestinians have been killed and more than 1,000 injured, authorities in Gaza said
Concerned about the rising death toll, the international community hastened efforts to establish a truce between Israel and Hamas, the Islamist movement in de facto control of the Gaza Strip
German Foreign Minister Frank-Walter Steinmeier will spend Monday and Tuesday in the region speaking to Israeli and Palestinian representatives to help end the bloodshed, his office said
French President Francois Hollande said he spoke on the phone with Tunisian President Moncef Marzouki. "In this decisive moment, France and Tunisia have agreed to combine their efforts and use all possibilities for mediation with other partners," his office said
The naval mission to destroy the rocket launcher was the first time ground forces have been used by Israel in the conflict and came amid intense Israeli airstrikes in response to a barrage of Hamas rockets fired toward Tel Aviv and elsewhere.
Four Israeli troops were slightly injured in combat with Hamas fighters after coming on the shore near Gaza City, the military said. Palestinian sources said three Hamas fighters were killed
Planes dropped leaflets over Gaza on Sunday warning residents to evacuate the northern region ahead of massive airstrikes
"The vast majority of rockets is being launched from the northern areas and in order to prevent injury and wounds from the people there, we're asking them to move south in order to strike the area," military spokesman Peter Lerner said.
Some 4,000 civilians fled northern Gaza and took refuge in UN-run schools, said Robert Turner, the Gaza director of the agency that cares for Palestinain refugees
The conflict sharply escalated late Saturday when the Aqsa Brigades – the armed wing of the Islamist Hamas movement – announced 30 minutes ahead of time that it would launch missiles at Tel Aviv.
White dots lit up the skies as Israel's missile defence system downed rockets over the greater Tel Aviv area. Air raid sirens wailed in the seaside metropolis and across central Israel.
Hamas' spokesman Sami Abu Zuhri called the announced attack "unprecedented." He called it a blow to Israel's "prestige" and its power of "deterrence" and exposed it as "a cartoon entity.
The barrage came after Nidal al-Mallaash, a 22-year-old nephew of Hamas leader Ismail Haniya, was killed in an airstrike on Gaza City
In the single deadliest incident in the six days of fighting, at least 18 Palestinians were killed in a seperate airstrike on the eastern Gaza City home of Hamas police commander Tayseer al-Batsh. The house was struck late Saturday as people came out of an adjacent mosque
Al-Batsh remained in critical condition in Gaza City's Shiffa hospital
Witnesses said Israeli jets fired a warning missile at al-Batsh's house before destroying it with two other missiles.
The attack also struck part of a neighbouring mosque, reportedly killing and wounding several people inside
Some 1,120 Palestinians have been wounded over the past six days, Gaza emergency services spokesman Ashraf al-Qedra said. He said two-third of the dead and injured are civilians
The latest civilian victims were two women, aged 80 and 73, and two boys, aged 14 and 2, who died of wounds early Sunday
Netanyahu accused Hamas of bringing "disaster" on residents of Gaza and of using them as human shields
Israel would continue to "act in a patient and level-headed manner … in order to achieve the goal of the operation – the restoration of quiet for a long period while inflicting a significant blow on Hamas and the other terrorist organizations in the Gaza Strip," he told his cabinet
An Israeli teen was injured shrapnel from a rocket in Ashkelon, but Israel has largely warded off casualties on its side by intercepting scores of missiles above its biggest cities.