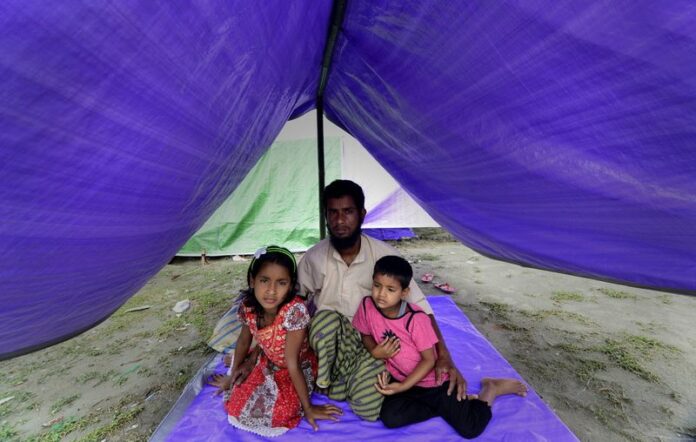 By Sunrita Sen (DPA)
NEW DELHI (DPA) — Indian authorities found the bullet-riddled bodies of four missing traders in the Baksa district of India's north-eastern state of Assam, news reports said Sunday.
Police suspect rebel militants from a faction of the National Democratic Front of Bodoland (NDFB) in the killing the Muslim traders, IANS news agency reported.
Two of the NDFB's three factions are holding peace talks with the government, but the third opposes the negotiations and continues an armed rebellion for an independent homeland for Bodo people.
Members of this third faction abducted the four individuals Friday, police said in the report.
The rebel faction denied involvement in the killings in a statement sent to the Assam Times and other local papers.
The body of one trader was found Saturday, and the others were recovered from a local river on Sunday, police said.
Angry villagers staged protests after the bodies were found.
"Additional forces have been deployed to handle the situation. The army also has been put on high alert," Assam's Home Commissioner GD Tripathy said in the IANS report.
The Bodoland Territorial area which includes Baksa district saw violent clashes between Bodos and Bengali-speaking Muslim settlers in May that caused the deaths of more than 30 people. Similar clashes in 2012 killed more than 90 people.
Ethnic Bodo people claim Bengali-speaking Muslim settlers are illegal immigrants from neighbouring Bangladesh who have usurped their land.