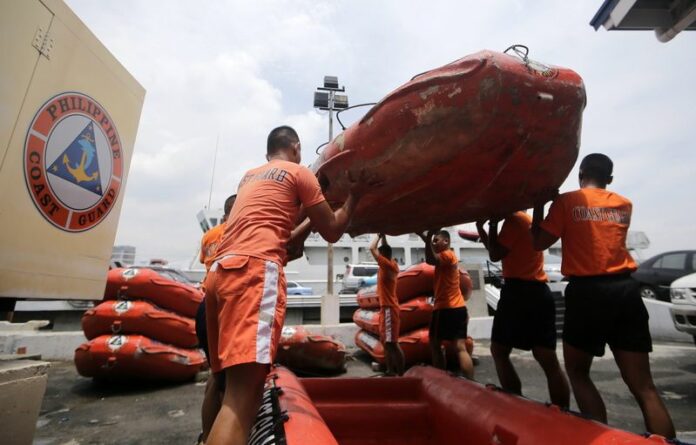 By Girlie Linao
MANILA (DPA) — Thousands of families were evacuated from coastal communities in the eastern Philippines on Tuesday as typhoon Rammasun barreled towards the country, officials said.
The first typhoon to hit the Philippines this year was expected to make landfall in Albay province, 340 kilometres south-east of Manila, the weather bureau said.
More than 27,000 families were forced to leave their homes in high-risk areas in Albay, while at least 10,000 families were moved to shelters in nearby Camarines Sur province.
The typhoon was packing maximum winds of 120 kilometres per hour (kph) and gusts of up to 150 kph. It was moving west at 24 kph, the weather bureau said.
The bureau warned that Rammasun could trigger floods and tidal surges as high as three metres.
At least 47 domestic flights and four international flights were cancelled, and 41 vessels in 11 provinces were prevented from sailing due to bad weather, stranding nearly 6,000 passengers, the national disaster risk management office said.
School classes were also suspended in eight provinces and Manila.
In November, more than 6,200 people were killed when typhoon Haiyan, one of the world's strongest cyclones, caused tidal surges that flattened more than 1 million homes in the eastern and central Philippines.