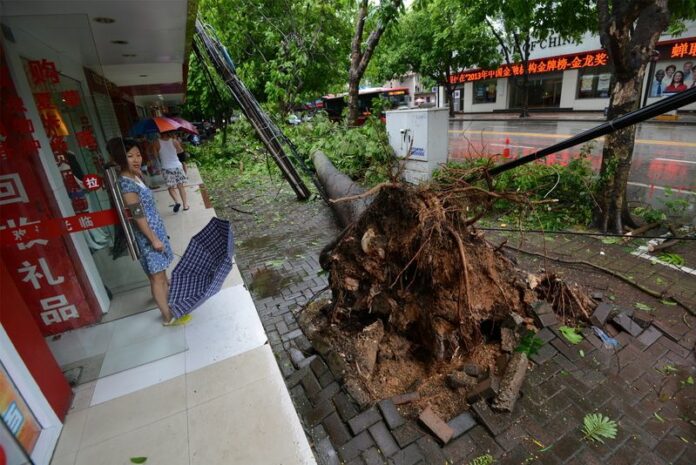 By Bill Smith
BEIJING (DPA) — An additional 15 deaths reported Sunday pushed the death toll from Typhoon Rammasun to 112 – with 11 missing – after five days during which it raked southern China and the Philippines with torrential rain and gales.
The new deaths reported included 10 in China and five in the Philippines.
Overall, the typhoon killed at least 94 people in the Philippines, with six still missing and 317 injured, the national disaster risk management agency said.
More than half a million people were displaced as the typhoon destroyed some 111,000 houses. Damage to infrastructure and agriculture was estimated to cost 7.33 billion pesos (177 million dollars), the agency said.
In China, the strongest storm in four decades buffeted large areas of 15 southern provinces after it swept across the South China Sea to hit the island province of Hainan and nearby areas of Guangdong and Guangxi provinces on Friday and Saturday.
The typhoon left at least 18 people dead and five missing, forcing the evacuation of some 100,000 people and affecting more than 5.6 million people, the Chinese Ministry of Civil Affairs said.
It caused widespread damage to power lines, telecommunications networks, roads and other infrastructure, hampering rescue work, the ministry and state media reported.
In the worst-hit Chinese province of Hainan, the typhoon destroyed 51,000 houses and 40,600 hectares of crops, bringing estimated economic losses of some 10.8 billion yuan (1.74 billion dollars), the official Xinhua news agency quoted officials as saying.
More than 1.13 million households in Hainan were left without electricity, Xinhua said.