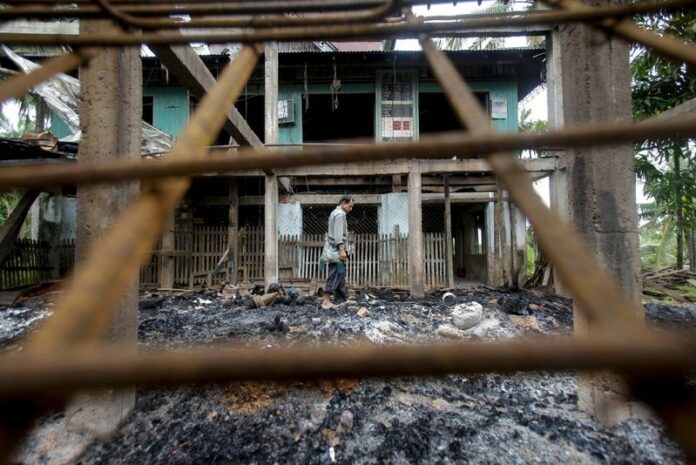 YANGON (DPA) – Buddhists in western Myanmar oppose the government's decision to allow international aid group Doctors Without Borders (MSF) to resume working in Rakhine state, reports said Sunday.
More than 100 leaders from ethnic political parties and communities including Buddhist monks said they would urge President Thein Sein to withdraw the offer to non-governmental organizations – especially the medical group – to return to the state, The Voice newspaper said.
"Why did they (government officials) change their mind just four months after blocking MSF at the request of the Rakhine people?" local organizer Thar Pwint said in the state capital Sittwe.
"For certain the Rakhine people cannot accept the MSF operation."
The aid groups were pulled out after Buddhist mobs disrupted their work helping displaced minority Rohingya Muslims during sectarian violence. Local Buddhists accused the aid workers of siding with the Muslims during the conflict.
Clashes between ethnic and religious groups left up to 280 people dead and another 140,000 homeless since 2012, mostly of them Muslims, in Rakhine state, according to human rights groups.
Muslims account for about less than 10 per cent of Myanmar's roughly 60 million people.
The Rohingya are particularly vulnerable, since they are considered stateless people by the government, which regards them as undocumented immigrants from Bangladesh.