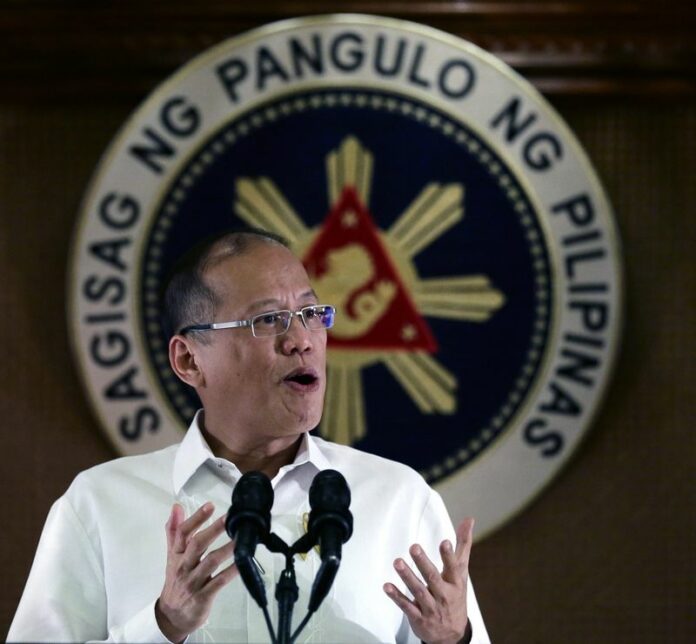 MANILA (DPA) — Thousands of protesters took to the streets in the Philippine capital on Monday, police said, ahead of President Benigno Aquino's annual state of the nation address.
Police blocked off a main road leading to the House of Representatives compound in the Manila suburban city of Quezon, forcing the demonstrators to gather about three kilometres away.
They brought an effigy of Aquino as a thief, accusing him of reneging on a vow to fight corruption by implementing an economic stimulus programme that allows for the discretionary distribution of state funds.
The more than 3-billion-dollar programme was ruled unconstitutional by the Supreme Court, but Aquino's government appealed that decision.
"His anti-corruption campaign is a sham because he is now exposed as the most corrupt," said Renato Reyes, secretary general of the leftist Bayan opposition movement.
"We cannot allow a wannabe dictator to reign for the next two years," he said in a statement. "He has to be made accountable now."
Aquino was expected to give updates on his reform agenda and highlight priority legislation for the next two years in his speech, aides said.
Two impeachment complaints have been filed against him for allegedly violating the constitution for the implementation of the stimulus programme.
A third complaint was filed for an agreement signed with the United States to allow more American troops to stay in the Philippines.
Aquino retains strong support in the House of Representatives, which will deliberate on the charges.