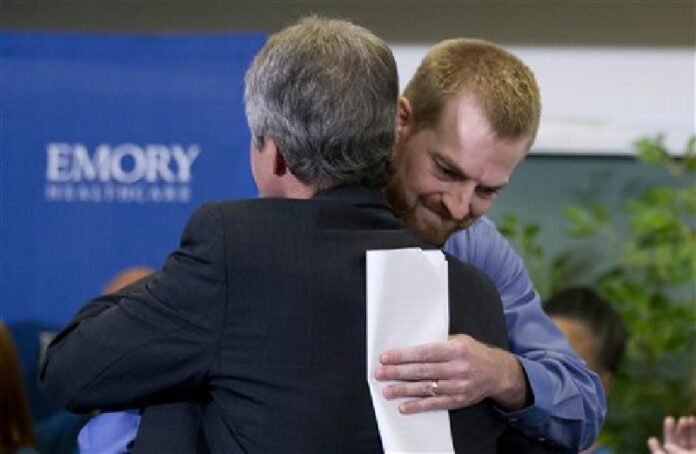 (By Emory Healthcare)
ATLANTA — In an effort to keep our community informed on the status of the Ebola patients being treated at Emory University Hospital, today we confirm that as of this afternoon, both Ebola patients have been discharged from our Infectious Disease Unit at the hospital.
Nancy Writebol was discharged from the Emory University Hospital on Tuesday, Aug. 19, 2014, and Kent Brantly, MD, was discharged today, Thursday, Aug. 21, 2014.
"After a rigorous and successful course of treatment and testing, the Emory Healthcare team has determined that both patients have recovered from the Ebola virus and can return to their families and community without concern for spreading this infection to others," says Bruce Ribner, MD, medical director of the Emory University Hospital Communicable Disease Containment Unit.
Criteria for the discharge of both patients were based on standard infectious disease protocols and blood and urine diagnostic tests. Our team has maintained its extensive safety procedures throughout this treatment process and is confident that the discharge of these patients poses no public health threat.
"The Emory Healthcare team is extremely pleased with Dr. Brantly's and Mrs. Writebol's recovery, and was inspired by their spirit and strength, as well as by the steadfast support of their families," says Ribner.
The mission of Emory University Hospital is to heal and to advance knowledge. The team of health care professionals who cared for these Ebola patients has trained for years to treat and contain the most dangerous infectious diseases in the world. The experience, understanding and learning that Emory's medical professionals have gained during this process will be applied, not only to Ebola, but to other emergent diseases that the world may confront in the future.