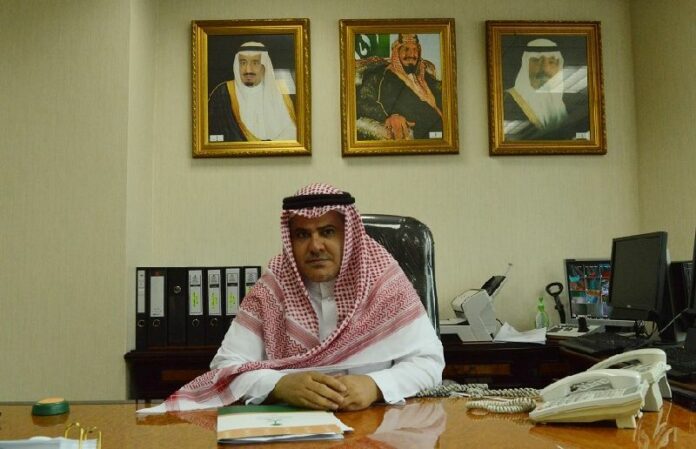 BANGKOK — Diplomatic relations between Saudi Arabia and Thailand have suffered yet another setback with the Saudi Arabian government recalling the country's top diplomat from its embassy in Bangkok over a controversial court verdict.
Abdulelah Al-Sheaiby, the Saudi Arabian embassy's Charge d'Affaires, was recalled from his post on 18 July, four months after Thailand's Criminal Court found five Thai police officers not guilty of abducting and murdering a Saudi businessman who went missing in Bangkok in 1990.
"The recall of the Charge d'Affaires came following the court ruling in March," Abdulsalam Alenazi, Saudia Arabia's Head of Consular, told Khaosod English this morning. Mr. Alenazi will be the embassy's top official until Mr. Al-Sheaiby returns.
"The recall came from the Saudi Arabian goverment's disappointment over the court ruling and the judge change," Mr. Alenazi said. "They feel that there has been some influence and pressure at some level in the case."
Judge Somsak Phonsuk, who had been presiding over the case for three years, was suddenly removed from his position in January 2014, two weeks before he was scheduled to finish writing a judgment. The verdict was then rewritten by the new judge who replaced Mr. Somsak.
Mr. Somsak later told Thai Rath newspaper that he believed he was unfairly removed from the position, but court officials insist that he was dismissed because of an unrelated disciplinary inquiry. Mr. Somsak also said that he was ready to convict the five police officers that his replacement judge ultimately found innocent.
The court ruling on March 31 was the latest development in the case of Mohammad Al-Ruwaili, a Saudi Arabian businessman who was allegedly abducted and murdered in Bangkok in 1990. In 1993, Saudi Arabia withdrew its Ambassador to Thailand and restricted travel between the two countries to condemn what Saudi officials perceived as Thailand's apathetic investigation into Mr. Al-Ruwaili's disappearance.
Hopes of normalised relations were rekindled when a Thai court re-opened the case in 2011, but the last-minute change of judges disappointed the Saudi government, leading to the recall of the embassy's Charge d'Affaires last month.
"Saudia Arabia is primarily interested in achieving justice," Mr. Alenazi said. "The judge was removed two weeks before the verdict and the circumstances [of his removal] were very suspicious."
According to Mr. Alenazi, there is no timeframe for Mr. Al-Sheaiby's return, as it will depend on whether the Thai government proves to be serious about "bringing justice to the case."
"Saudia Arabia is willing to work and cooperate with any government officials that are trying to remove this obstacle between Thai and Saudi relations," Mr. Alenazi said.
"The two countries are very important to eachother," Mr. Alenazi added, citing Saudi Arabia's role as the third largest exporter of oil to Thailand. "If the current [Thai] government is trying to move the country forward, they will not stand in the way of resolving Thai and Saudi relations."
Mr. Al-Ruwaili's family has filed an appeal of the court ruling and also drafted a petition to send to Thailand's King, Mr. Alenazi said.
A spokesperson of the Thai Ministry of Foreign Affairs, Sek Wannamethee, confirmed that Mr. Al-Sheaiby has left the country, but insisted that Thai-Saudi relations have not been downgraded.
In addition, while Mr. Alenazi said he clearly explained to MFA officials that the recall was a response to the court verdict, Mr. Sek said he did not believe the court ruling was related.
"It's just speculation," Mr. Sek said.
The suspected murder of Mr. Al-Ruwaili is one of many suspicious incidents connected to the notorious "Blue Diamond Affair," a series of scandals that rocked Thai-Saudi relations in early 1990s, starting with a massive theft of jewels from a Saudi Arabian royal palace allegedly committed by a Thai gardener.
A spate of murders and abductions followed the theft. In 1989, three months after Mr. Al-Ruwaili went missing, three Saudi diplomats were gunned down in Bangkok. In 1994, the wife and son of a Thai gem dealer were abducted and later murdered in what appeared to be a botched attempt by rogue police officers to determine the location of the stolen Saudi jewels.
(Reporting by Sally Mairs and Teeranai Charuvastra)