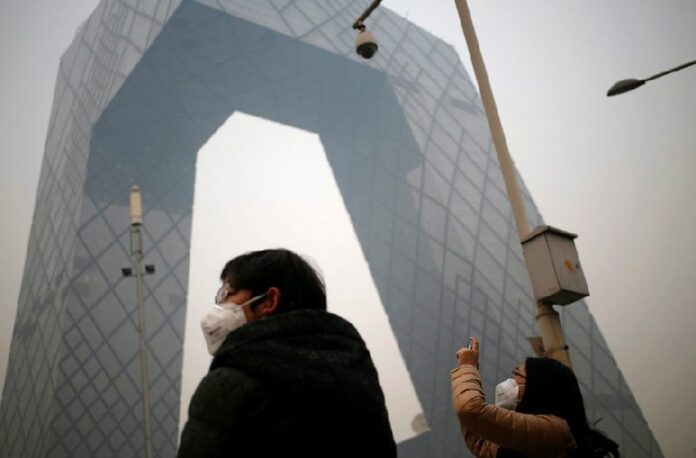 By Joanna Chiu
BEIJING (DPA) — China on Wednesday set a target for coal use from now until 2020, with an eye on a commitment made alongside the United States last week to see China's greenhouse gas emissions peak in 2030.
The guidelines aim to ensure that coal burning reaches no higher than 4.2 billion tonnes per year by 2020. The 2013 figure was 3.6 billion tonnes.
The plan involves limiting growth in overall energy use to 28 per cent between now and 2020. Energy use grew 45 per cent in the seven years to 2013, according to the National Bureau of Statistics, cited by financial news agency Bloomberg.
The share of non-fossil fuels in the energy mix will rise to 15 per cent by the same year, according to the plan issued by the State Council.
Installed nuclear power capacity is expected to reach 58 million kilowatts by 2020, according to the council. The current nuclear capacity is about 15 million kilowatts, Bloomberg reported.
President Xi Jinping said last week that China's CO2 emissions would peak around 2030, and non-fossil fuel sources would make up 20 per cent of the country's energy.
Xi did not put a target on 2030 emission levels last week, but it was the first time China, which relies heavily on coal-burning electricity generation, has put a date on a CO2 peak.
The announcement was made alongside US President Barack Obama's commitment cut US greenhouse gas emissions to 26-28 per cent below 2005 levels by 2025, compared with the previous target of a 17-per-cent cut by 2020.
The two statements were welcomed ahead of climate negotiations in 2015.
"By coming out early and standing together, they create momentum as we move toward an international agreement in Paris in 2015," World Bank President Jim Young Kim said.
The US has in the past argued that it could not commit to reductions in greenhouse emissions until fast-growing China did the same.
Climate scientists say if Earth's temperature climbs more than 2 degrees Celsius over pre-industrial averages, the world will face rising sea levels, heavy floods and severe droughts.