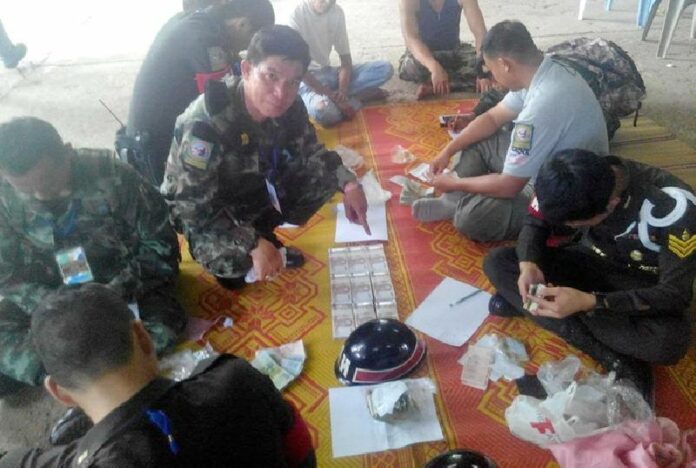 BANGKOK — Disciples of a prominent Buddhist saint in northeastern Thailand have denounced a proposal that would allow the state to investigate treasuries of Buddhist temples across Thailand.
The activists submitted their complaint to the junta-appointed National Reform Council (NRC) at the Parliament House today.
Buddhist monk and conservative hardliner Buddha Issara previously asked the NRC to draft a law that would allow the Office of Auditor-General to view the bank accounts of all Buddhist temples. Buddha Issara argued that the measure would promote transparency.
But Piruedee Pawabhunanand, the representative of the Buddhist group opposed to the plan, said it would amount to an unlawful intervention into religious affairs by the state.
"The properties of the monks are donations from the people, which were given out of noble faith," Piruedee said. "Any interference is a violation of Lord Buddha's teaching and sabotage against the religion."
She continued, "The keeping of monks' properties should be the monks' duty. The monks should take care and investigate the matters on their own. Lord Buddha did not allow laymen to interfere with the authority of the monks."
Piruedee and her fellow activists are supporters of the late Phra Dharma Visuddhi Mangala, also known as Luang Ta Ma Ha Bua, the famous monk and amulet master who passed away at the age of 98 in 2011.
Although Buddhist doctrine requires monks to live a humble life and disavow earthly riches, many well-known temples in Thailand draw massive amount of donations from their followers, which are rarely subject to any oversight or transparency assessing.
In 2013, Thailand was rocked by a controversy surrounding a monk called Luang Pu Nen Kham who filmed himself riding a private jet plane and carrying Louis Vuitton bags. An investigation by Thai police later uncovered more than 200 million baht in his numerous bank accounts.
Although the national Buddhist authority stripped him of his monkhood, Luang Pu Nen Kham is still regarded by his followers as a monk. He is now currently living in exile in the United States.