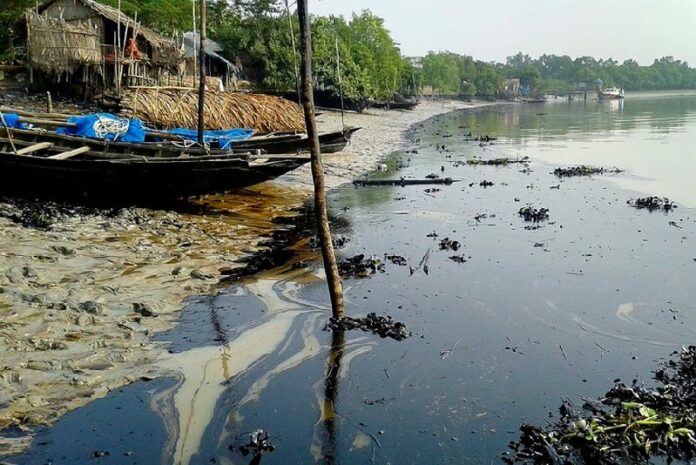 DHAKA (DPA) — An oil spill spread over 80 kilometers of Bangladesh's largest mangrove forest has killed a rare Irrawaddy dolphin and is threatening the fragile ecosystem, reports said Sunday.
The dolphin was found floating 25 kilometres from the site where a tanker sank in a river Tuesday in the Sundarbans forest, spilling more than 350,000 litres of heating oil, the Dhaka Tribune said.
Conservationists fear the biodiversity of the Sundarbans will be damaged. The forest intersected by several rivers and tributaries is a sanctuary of the rare Ganges and Irabati dolphin species.
Shared by Bangladesh and India, the 140,000-hectare mangrove forest is home to about 260 species of birds and other animals, including the Bengal tiger, estuarine crocodile and Indian python.
Authorities have launched cleanup efforts, engaging local residents to manually collect the oil spill from the waters.
Abdullah Al Islam Jakob, deputy minister for forest and environment, said the oil spill might have long-term effects on the forest.
The government may seek international assistance to save the mangroves, declared a World Heritage site by the UNESCO in 1997, after environmental groups demanded quick disposal of spilled oil.
"We will review the situation Sunday, and decide whether we need international assistance to clean up the oil spill," Yunus Ali, chief conservator of forest, said.
Rescuers salvaged the tanker Thursday, three days after it sank in Shela River, around 360 kilometres south-west of the capital Dhaka.
The government has suspended the passage of commercial vessels through the forest.