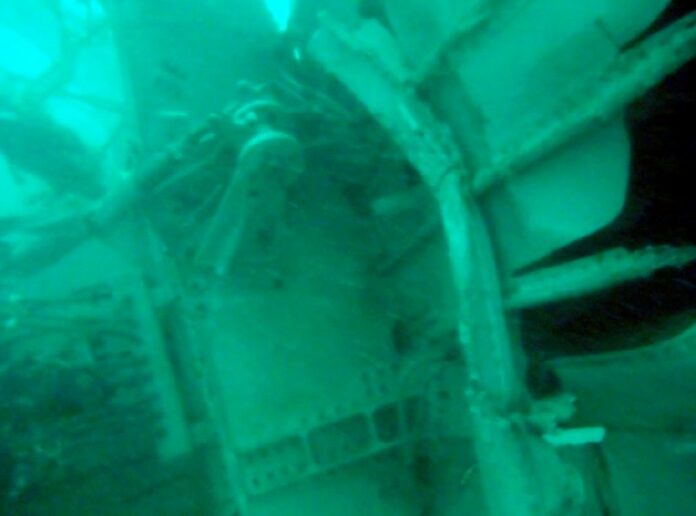 By Pathoni Ahmad
JAKARTA (DPA) – Search teams were Thursday trying to retrieve the flight recorders from the tail section of the AirAsia plane that crashed into the Java Sea in late December, officials said.
Search teams confirmed they had found the tail on Wednesday after divers took pictures of it 30 metres underwater.
The discovery raises hopes for investigators to recover the aircraft's cockpit voice and flight data recorders, known as the black boxes, which are located in the aircraft's tail section.
Three teams of divers had been sent to the location to measure the tail to determine whether it was possible to lift it with the black boxes still attached.
"I'm leading the operation to lift the aircraft's tail," Indonesian armed forces chief General Moeldoko said.
But poor visibility prevented divers from determining whether the black boxes were still attached to the tail, said Bambang Sulistyo, the head of the National Search and Rescue Agency.
"We are waiting for the currents to subside and send the divers again."
He said the black boxes, which record the chain of events leading up to an accident, required special handling and that the approval of crash investigators was needed before lifting the tail.
"If they allow it, we will use a crane to lift it," he said.
AirAsia flight QZ8501 crashed into the Java Sea with 162 people on board on December 28.
The cause of the crash is still unknown, but one of the pilots requested permission to climb to higher altitude to try to avoid bad weather minutes before the plane disappeared from the radar.
So far, only 40 bodies have been retrieved and no survivors have been found.
International search teams are also trying to find the plane's fuselage, which is thought to contain many of the victims' bodies.