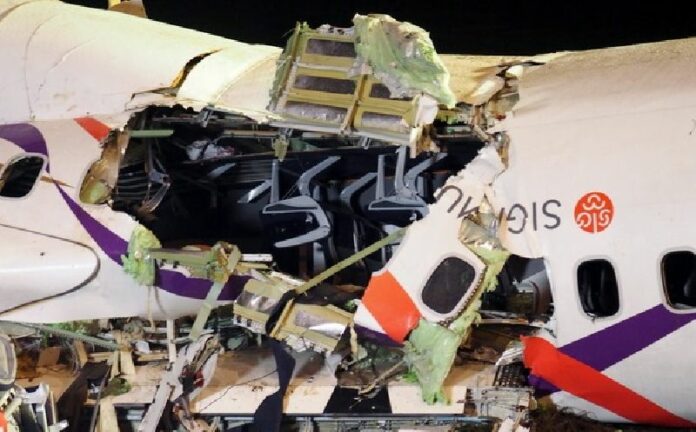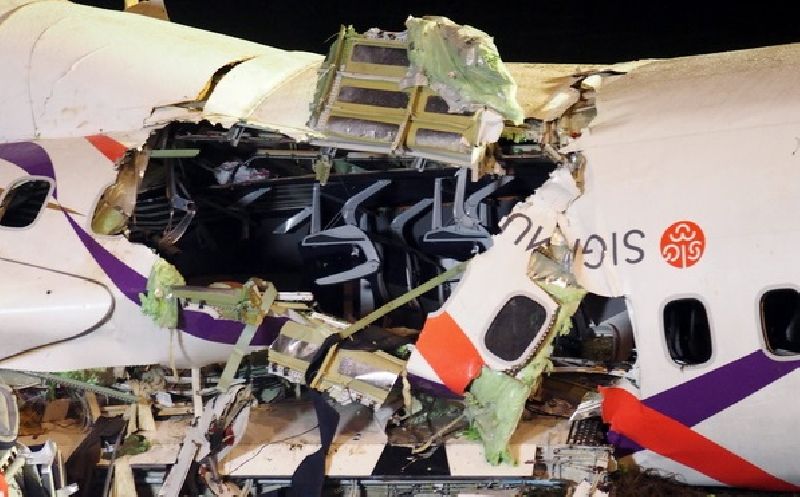 By Yu-Tzu Chiu
TAIPEI (DPA) — Both engines of the passenger plane which crashed in Taipei this week lost power in the air, Taiwanese aviation authorities said Friday.
Pilots attempted to restart the engines but failed, Aviation Safety Council chief Thomas Wang said.

A handout photo from the Military News Agency shows the fuselage of a TransAsia Airways twin-engine ATR 72 turboprop being lifted out of the Keelung River in Taipei, Taiwan, on February 4, 2015. [EPA/MILITARY NEWS AGENCY/HANDOUT]
TransAsia Airways flight GE235 left Taipei's Songshan Airport on Wednesday morning with 53 passengers and five crew members on board but hurtled into a river about three and a half minutes after take-off, flight data from the plane indicated.
Four more bodies were found earlier Friday as rescuers expanded their search of the river, two about 100 metres downstream from the site, bringing the number of confirmed dead to 35.
Fifteen people were in hospital, with the remaining victims still missing. A religious ceremony was performed by relatives on the banks of the river early Friday.
More than 300 rescuers, including 50 divers, were searching the Keelung River the Taipei City Fire Department said. The focus was on six designated sections downstream of the crash site.
The river joins the larger Tamsui River before flowing out to sea. The Coast Guard has said it will help search up to 10 nautical miles out to sea from the mouth of the river.
There were 31 Chinese tourists and 22 Taiwanese passengers on board. Twenty-two of the Chinese were confirmed killed and three injured, the Civil Aeronautics Administration said.
The last communication from one of the aircraft's pilots was "Mayday, mayday, engine flameout," according to an air traffic control recording cited on news website liveatc.net.
Survivor Huang Jin-sun told ETTV television Thursday from his hospital bed that he felt there was something wrong with the engine of the twin-engine ATR 72 turboprop from the start.
"There was some sound next to me. It did not feel right shortly after take-off. The engine did not feel right," the 72-year-old man told ETTV television Thursday from his hospital bed.
For comments, or corrections to this article please contact:[email protected]
You can also find Khaosod English on Twitter and Facebook
http://twitter.com/KhaosodEnglish
http://www.facebook.com/KhaosodEnglish