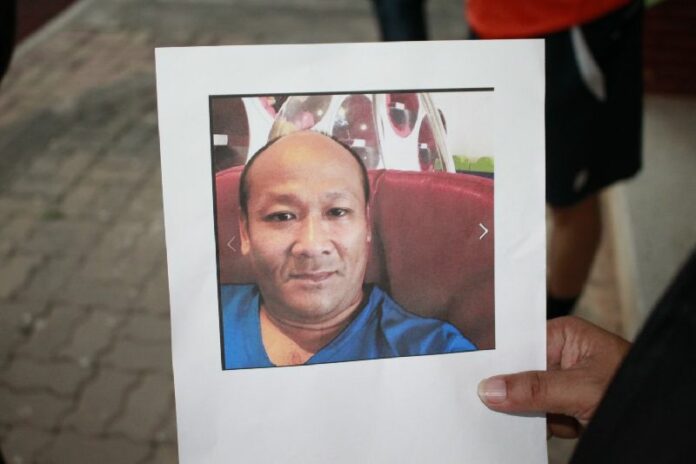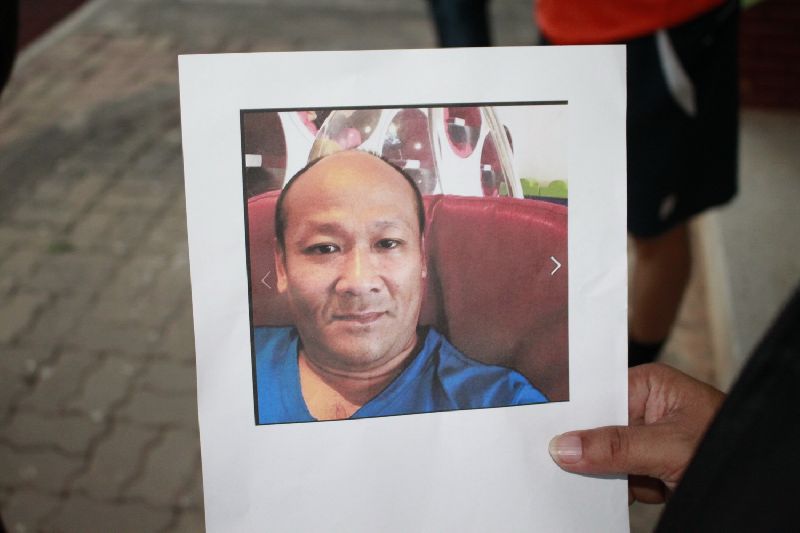 CHUMPHON — Police say they are looking for a group of men claiming to be soldiers who escaped from police custody after being arrested for stealing a volunteer police officer's car yesterday.
Police arrested the five "soldiers" yesterday after they took off with a car belonging to a volunteer police officer in Chumphon province. The car's owner, 42-year-old Pakorn Mueangkasem, said he owed money to one the men, Wacharatawi Weeraklaew, who had provided him with a loan.
According to Pakorn, Wacharatawi and four others showed up at the volunteer police station headquarters in Pathio district yesterday and demanded that another volunteer officer who was borrowing the car, Thanakrit Sombatpiboon, hand over the vehicle as payment for the loan.
Wacharatawi reportedly told Thanakrit that he and his accomplices were soldiers from a local military unit commanded by the National Council for Peace and Order (NCPO), the military junta that seized power in a coup on 22 May 2014.
"He said if [Thanakrit] didn't cooperate, he would face legal action," Pakorn said. "Thanakrit thought they were really soldiers, so he gave up the car keys."
After Thanakrit called Pakorn to tell him what had happened, Pakorn notified the police. Police officers then intercepted the group a checkpoint near Yai Ruai Intersection, and escorted them to a local police station.
Wacharatawi and the other suspects repeated their claim of being soldiers, and threatened to take legal action against police officers, police said. The police officers eventually decided to call a military commander from a nearby barrack to determine whether the suspects were genuine soldiers.
However, Wacharatawi and two other suspects managed to escape "when the officers were not looking" before the army commander arrived, officers at Bang Son Police Station said. The two other suspects are being detained at the station, but police have yet to confirm whether they are genuine soldiers.
Soldiers have been deployed across the country to maintain public order since the NCPO seized power on 22 May 2014. Soldiers have regularly taken up law enforcement duties, such as arresting petty criminals and cracking down on local mafia networks and gambling rings.
For comments, or corrections to this article please contact: [email protected]