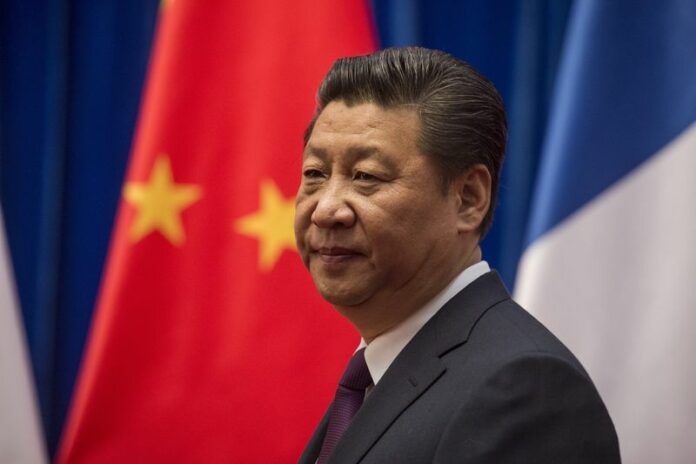 BEIJING (DPA) — Chinese President Xi Jinping plans to pay his first state visit to the United States later this year, state media Monday quoted a top diplomat as saying.
The date has yet to be released but arrangements are now being made between Beijing and Washington for Xi's expected trip, Cui Tiankai, China's ambassador to the US, told Chinese reporters.
The countries have had successful high-level meetings in recent years and are "very willing to see such interactions continuing this year," the state-run China Daily newspaper quoted Cui as saying.
US National Security Advisor Susan Rice had said Friday that Washington has invited both Xi and Japanese President Shinzo Abe for state visits, in a sign of the Obama administration's "pivot to Asia" foreign policy emphasis on the Asia-Pacific region.
This would be Xi's first official state visit to the US.
He last met with US President Barack Obama in November on the sidelines of the Asian-Pacific Economic Cooperation meeting in Beijing.
Following the meetings, US and China announced targets for reducing emissions, a major step toward the next international effort culminating in late 2015 for a new global agreement on climate change.
Xi also had informal discussions with Obama in June 2013 on a visit to Rancho Mirage, California. The talks were aimed at forging what the US leader had called a "new model of cooperation" between the United States and China.
The two countries had clashed recently over Obama's visit to India last month. China slammed Washington for including discussion on South China Sea territorial disputes during Obama's three-day visit to India.
"We hope those countries out of the area could play a constructive role in the South China Sea issue … instead of making waves," Chinese Foreign Ministry spokeswoman Hua Chunying had said.
Beijing was reacting to a joint statement issued by the US and India on their strategic vision for the Asia-Pacific and Indian Ocean region, which included safeguarding maritime security and freedom of navigation in the South China Sea.
For comments, or corrections to this article please contact: [email protected]