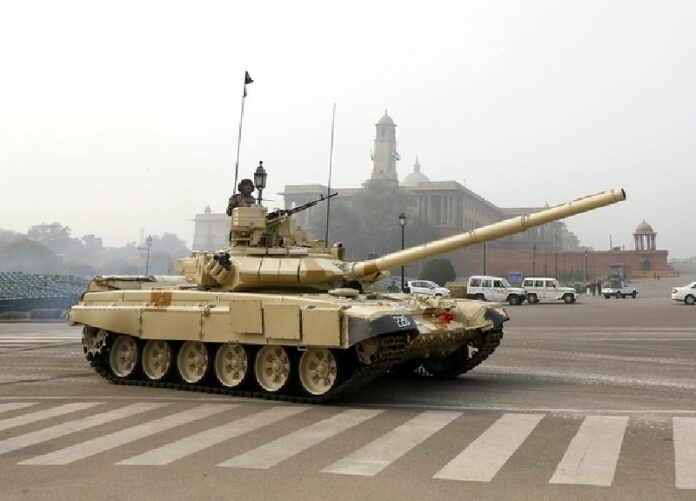 STOCKHOLM (DPA) — The United States and Russia accounted for more than half of the world's global arms supplies in the past five years, a period during which Asia – led by India – increased its arms imports, a Swedish-based research institute said Monday.
India's 2010-14 imports stood at 15 per cent of the world's total, three times larger than those of rivaling China and Pakistan that also belong to the top five importers, the Stockholm International Peace Research Institute (SIPRI) said.
The think tank estimated that India received 70 per cent of its arms imports from Russia, adding that the US and Israel were also main suppliers. The US, for example, provided anti-submarine warfare aircraft and signed a contract last year to deliver 22 attack helicopters.
The US was the world's top exporter during the five-year period, posting a 31-per-cent share of global arms exports. It sold arms to 94 countries, including the main defence markets of South Korea, the United Arab Emirates (UAE) and Australia, SIPRI said.
US exports have become necessary "to help the US arms industry maintain production levels at a time of decreasing US military expenditure," SIPRI researcher Aude Fleurant said.
Russia, in the number two spot, delivered arms to 56 countries and was a main supplier of helicopters and other aircraft. India, China and Algeria accounted for well over half of Russia's exports.
SIPRI estimated Russia's share of global arms exports was 27 per cent during 2010-14, up 5 percentage points compared to the pervious five-year period.
China's 5-per-cent share of global exports landed it the number three spot, just ahead of Germany and France.
China sold arms to 35 countries, but about two-thirds of its exports went to its traditional allies of Pakistan and Myanmar, as well as Bangladesh.
Chinese arms were also exported to 18 African countries, including Nigeria.
In its overview, SIPRI said there were 60 arms-exporting countries.
Five of the top-10 arms importers were located in Asia, with India, China, Pakistan, South Korea and Singapore accounting for almost a third of all arms imports to Asia.
The Middle East was another region where imports increased in the period, with Saudi Arabia becoming the world's second-largest importer, accounting for 5 per cent of all global arms imports.
The kingdom took on deliveries of 45 combat aircraft from Britain, 38 combat helicopters from the US, 4 tanker aircraft from Spain and 600 armoured vehicles from Canada, SIPRI said.
The volume of world arms transfers increased in the period by 16 per cent compared to 2005-2009.
The SIPRI Arms Transfers Database, which does not include small arms, is based on public sources ranging from national and regional newspapers to specialized international journals, as well as government and industry reports.
SIPRI said it used a five-year cycle to even out fluctuations caused by a big order during any specific year.