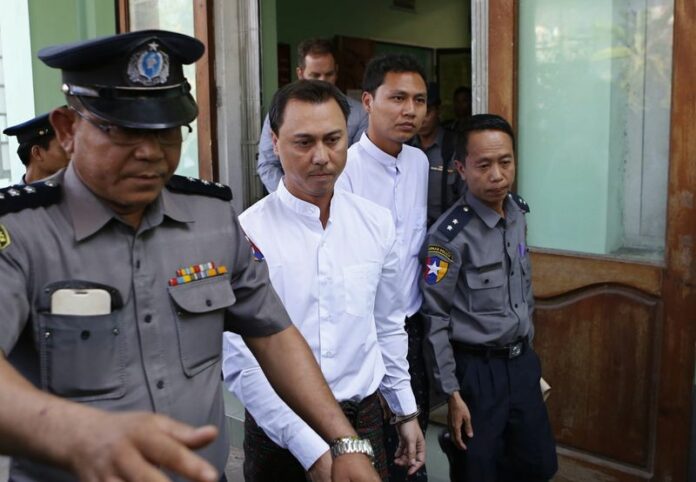 By Kyaw Lynn
WELLINGTON (DPA) – New Zealand said Wednesday it would not intervene with Myanmar over the jailing of a bar manager for insulting Buddhism, while an appeal was being considered.
New Zealander Philip Blackwood, 32, was sentenced to more than two years in jail with hard labour after an image of the Buddha wearing headphones was published online to promote the V Gastro bar he managed in Yangon.
Foreign Minister Murray McCully said Blackwood was considering an appeal. "We need to respect this process and I won't be commenting while this is under way."
Co-accused Myanmar nationals Tun Thurein, 40, and Htut Ko Ko Lwin, 26, received the same sentence in a Yangon court on Tuesday.
"Clearly a lot of New Zealanders will find it difficult to understand in relation to the offending he has been found guilty of," McCully said.
A friend of Blackwood's, Catherine MacGillivray, is running an online appeal to raise funds for his defence.
"Phil was not aware he was breaking the law and has apologised for his mistake," she posted. "He is a great guy who would do anything to help anyone.
"He has a young family and I want him to come home and see his daughter grow up."