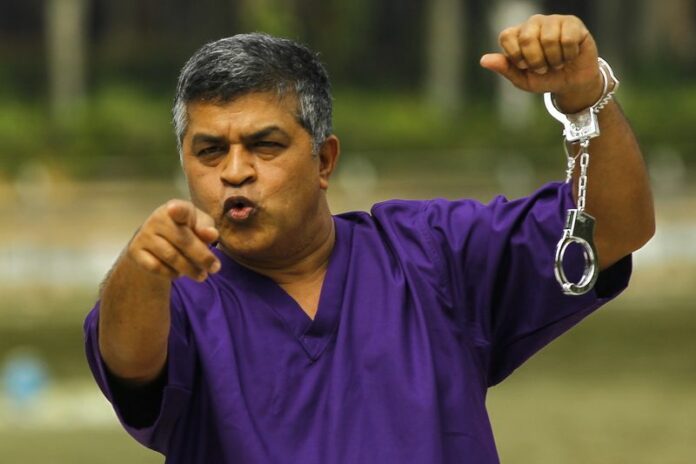 KUALA LUMPUR (DPA) — Malaysia's most popular political cartoonist was charged on Friday with nine counts of sedition for criticizing government officials and the judiciary, one of his lawyers said.
Zulkiflee Anwar Ulhaque, popularly known as Zunar, pleaded not guilty to all the charges at the Kuala Lumpur Sessions Court, according defence lawyer Latheefa Koya.

Malaysian political cartoonist Zulkiflee Anwar Haque, or 'Zunar', during the launch of a satirical book in Petaling Jaya, near Kuala Lumpur, 14 Febuary 2015. EPA/FAZRY ISMAIL
Judge Zanol Radhid Hussain set bail for the 52-year-old cartoonist at 22,500 ringgit (6,100 dollars), Latheefa added.
The case stemmed from a series of tweets Zunar posted after the country's highest court in February upheld the conviction of opposition leader Anwar Ibrahim.
"These lackeys in black are proud in sentencing," Zunar allegedly said in one of his tweets. "There must have been attractive rewards given by their political masters."
The colonial-era 1948 Sedition Act prohibits stirring up hatred of the government or tensions between the country's ethnic and religious groups.
Conviction under the law carries a penalty of up to three years' imprisonment or a fine of 5,000 ringgit or both.
Eric Paulsen, executive director of human rights lawyers' group Lawyers for Liberty, described the nine counts of sedition charges against Zunar as "shocking."
"The attorney general has lost all sense of fairness and proportionality," he said.