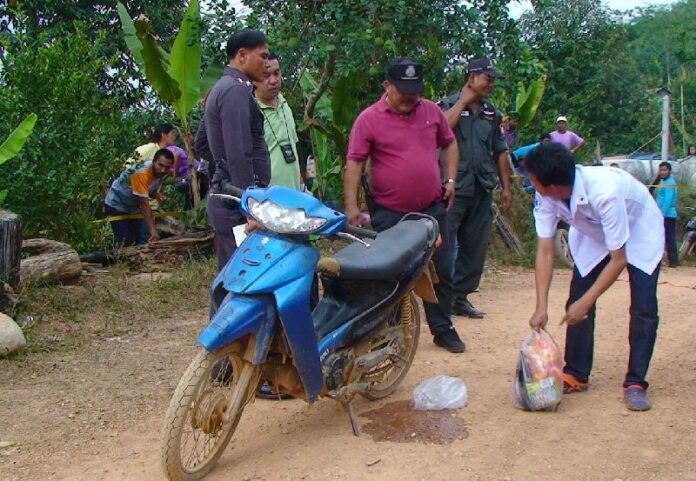 CHUMPHON — Unidentified gunmen shot two Burmese men and stole the 52,000 baht lottery winnings they was carrying in Chumpon province, police say.
Ha, 31, was found dead next to his motorcycle on an isolated mountain road in Chonmaikaew subdistrict yesterday evening. Another Burmese man named Pia, who had been shot in his left leg, was hiding in the woods near the crime scene, police say.
Pia told the officers he had recently won 52,000 baht through an underground lottery. He brought his friend Ha to collect the prize money, and while the pair was driving home to celebrate, two masked men flanked their motorcycle and opened fire. Ha was immediately killed and Pia was shot and injured in the leg, he told police.
The two gunmen then reportedly searched Ha's body and fled with all of the lottery money.
Police said they believe the gunmen began trailing the two Burmese men after they received the money from the underground dealer, who Pia identified as a man named Kiew in Huay Yai village. The incident is currently under investigation.
Underground lotteries, in which players bet on last three digits of the official lottery's winning number, is an illegal but popular business in Thailand.