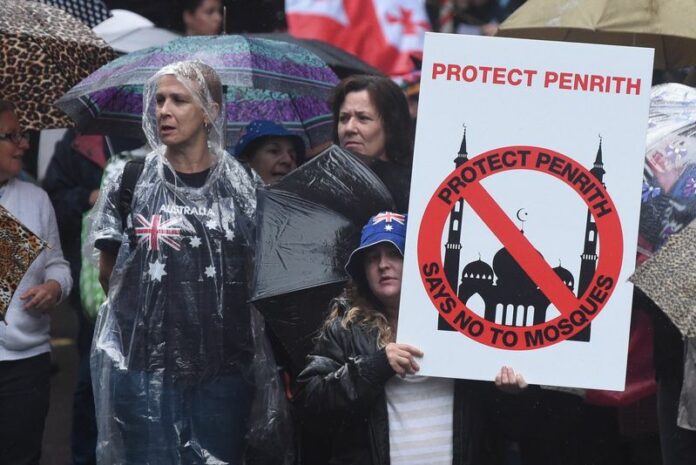 SYDNEY (DPA) — Rallies across Australia staged by a group that says it opposes radical Islam drew thousands of supporters and anti-racism demonstrators Saturday, media reports said.
The Reclaim Australia group spoke out against Islamist extremism, sharia law, halal certification and the burqa at 16 rallies in cities and towns, broadcaster ABC said.
On its Facebook page, the group says: "We as patriotic australians need to stand together to stop halal tax, sharia law & islamisation."
Socialist groups, trade unions and several representing Muslims and indigenous Australians staged counter-rallies.
"We're not against any particular race or any particular religion," John Oliver of Reclaim Australia was quoted as saying in the report.
"We're against the extremists of one particular religion."
One of the organizers of an anti-racist rally, Mel Gregson, accused Reclaim Australia of spreading "conspiracy theories".
He said the group linked halal food with the militant Islamic State group fighting in the Middle East.
"It's basically implicating good Muslim people in the political movements of a tiny minority," Gregson was quoted as saying.
ABC said Pauline Hanson, the former leader of the right-wing One Nation party addressed a crowd in Brisbane.
"I'm not a racist – criticism is not racism. I am a proud Australian fighting for our democracy, culture, and way of life," she was quoted as saying.
Hanson made international headlines in the late 1990s with an election campaign that was widely regarded as xenophobic.
(Reporting by Benita van Eyssen, dpa)