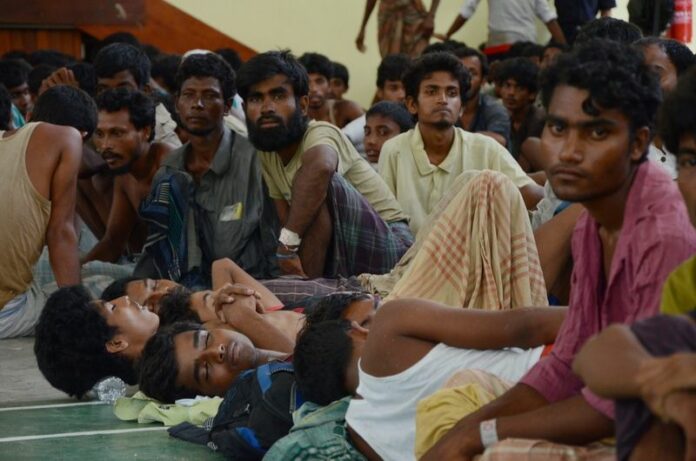 KUALA LUMPUR (DPA) — Malaysian security forces discovered a total of 139 graves, most containing several sets of remains, at 28 human trafficking camps near the Thai border, the police chief said Monday.
"We don't know yet how many bodies are there," Inspector General Khalid Abu Bakar told reporters in the village of Wang Kalian near Padang Besar town in the state of Perlis, 420 kilometres north of Kuala Lumpur, where the grave sites were discovered a week ago.
"Exhumation works start today," he added. "We do not know yet the identifies of the victims, whether they are Rohingyas or Bangladeshis."
Home Minister Ahmad Zahid Hamidi said the bodies were piled two or three to a grave and that he believed the camps had been in existence for at least five years.
Prime Minister Najib Razak on Monday vowed to bring to justice to those responsible, thought to be human traffickers.
"I am deeply concerned with graves found on Malaysian soil purportedly connected to people smuggling," tweeted Najib, who is in Japan for a three-day visit. "We will find those responsible."
In Thailand this month authorities discovered several mass graves containing dozens of bodies thought to be of Rohingya and Bangladeshi migrants just over the border from Malaysia in the state of Songkhla.
The discovery of the mass graves comes amid international outcry over the thousands of Rohingya refugees thought to be adrift in South-East Asian waters.n South-East Asian waters.
(Reporting by John Grafilo)