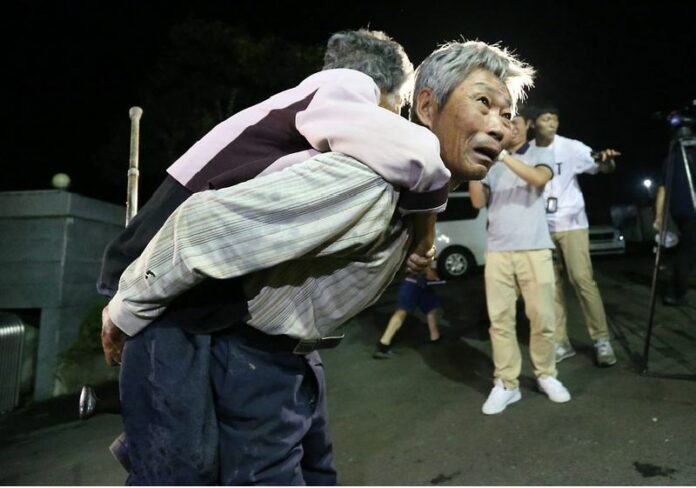 SEOUL (DPA) – High-level teams from North and South Korea meet at the truce village of Panmunjom on Saturday in an attempt to defuse tensions following an exchange of gunfire this week that prompted the North to threaten "all-out war."
South Korean national security adviser Kim Kwan Jin and representatives of the Defence Ministry met with Kim Yang Gon, an official with the Workers' Party of Korea who specializes in South Korea issues as well as the chief of the Korean People's Army, Vice Marshal Hwang Pyong So.
Hwang is considered a close confidante of the country's leader, Kim Jong Un.
South Korea resumed the operation of loudspeakers broadcasting propaganda across the border in retaliation for a land mine laid by North Korean forces that blew the legs off two South Korean troops.
North Korea intensified its threats of war Saturday, calling the situation "hardly controllable." It also gave an ultimatum to Seoul to halt all provocations of sending propaganda across the border.
"Our military and people are prepared to risk their lives in an all-out war, to defend the system our people choose," the Foreign Ministry said on the official Korean Central News Agency, in comments before the announcement of the Panmunjom talks.
Earlier Saturday, the South Korean Yonhap news agency said Pyongyang was making preparations for possible military strikes. Military sources said Northern forces were erecting additional artillery batteries north of the demilitarized zone.
Kim Jong Un declared a "quasi-war status" and ordered frontline army units to be fully battle ready.
An Myong Hun, North Korea's deputy ambassador to the United Nations, said in New York Friday that South Korea must stop the propaganda broadcasts within 48 hours or face military retaliation.
To reach us about this article or another matter, please contact us by e-mail at: [email protected].
Follow Khaosod English on
and
Twitter
for news, politics and more from Thailand.