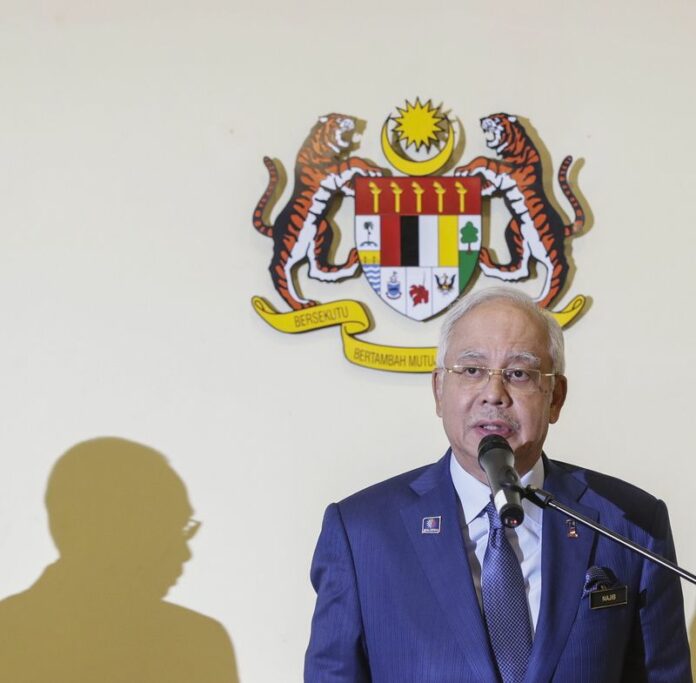 KUALA LUMPUR — Thousands of ethnic Malays demonstrated in central Kuala Lumpur on Wednesday to show support for the embattled government of Prime Minister Najib Razak.
The demonstrators were brought to the capital from several provinces in the peninsula.
One group gathered near the national mosque and carried placards reading: "Don't challenge Malay Rights" and "Rise Malays Rise."
Another read: "Damn the racist DAP," referring to the predominantly Chinese opposition Democratic Action Party.
The rally was staged to counter recent anti-government protests demanding Najib's resignation over corruption allegations, according to an organizer.
Jamal Mohamad Yunos said some Malays felt insulted by the earlier protests attended by many ethnic Chinese people.
"We are gathering to give a clear message … not to be discourteous to the Malay race," Yunos said.
Home and Deputy Prime Minister Ahmad Zahid Hamidi warned the demonstrators not to foment racial hatred.
Most of the Chinese shops in the area did not open for business.
Najib has been under attack, even from within his ruling party, since a July report in the Wall Street Journal suggested that 673 million dollars in his accounts had been misappropriated from a state development fund.
The government denied the accusations, saying that the money was received as donations from unidentified sources in the Middle East.
Story: DPA
To reach us about this article or another matter, please contact us by e-mail at: [email protected].