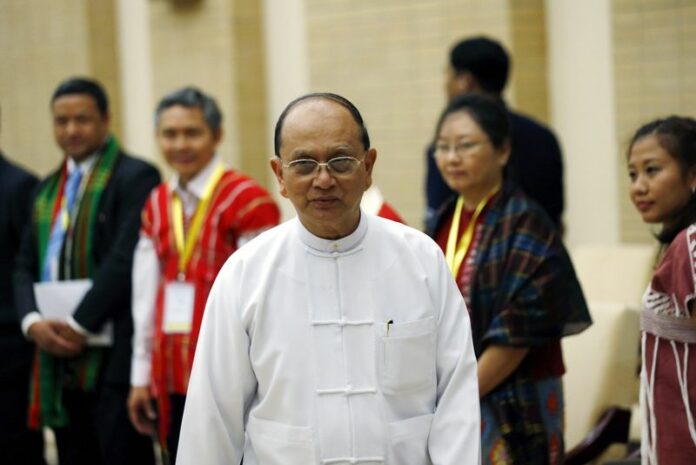 YANGON, Myanmar — Eight of Myanmar's armed rebel groups signed a ceasefire with the government on Thursday, after more than four years of negotiations that saw many other groups walk away or be excluded from the talks.
"We believe this is the first step to building a sustainable peace in the country," President Thein Sein said at the signing ceremony.
Myanmar's many ethnic rebel groups have had constant tensions and outbreaks of conflict with the Burmese-dominated nation state since it gained independence from Britain in 1948.
Critics say more of the country's at least 21 ethnic armed groups should be included in the ceasefire, and political prisoners released as part of the deal.
The groups that signed included the large militias from the Karen and Shan states. But seven others refused to put their names to the deal, and several more groups were excluded from the talks by the government.
"We are hoping all remaining ethnic armed groups will sign it sooner or later as we do know they also want peace," said Saw Kwe Htoo Win, secretary of the Karen National Union (KNU), the rebels' political wing.
"Without a ceasefire, we can't go to political dialogue. Only political means can solve the civil conflicts of our country," he told dpa by phone before the ceremony.
The government would allow groups that walked out to participate in the political dialogue stage due to start in the next 60 days "even if they didn't sign the truce yet," said Hla Maung Shwe, of the government-linked Myanmar Peace Center.
The ceasefire was witnessed by representatives of the European Union, United States, Norway, Japan and Thailand, as well as all major political parties in the country.
Opposition leaders Aung San Suu Kyi of the National League for Democracy and Khun Htun Oo of the Shan National League for Democracy were invited but did not attend the ceremony, sending representatives to sign as witnesses.
The eight groups that signed were removed from Myanmar's lists of unlawful and terrorist organizations, but critics say none of the country's political prisoners, including members of those groups, were released.
"We urge government to release our members as well as all remaining political prisoners as we believe political dialogue would not be meaningful if political prisoners remain," the KNU's Saw Kwe Htoo Win said, speaking for all eight signatory groups.
According to the Assistant Association for Political Prisoners of Burma, there are currently 95 political prisoners in the country.
Story: DPA
Related stories:
Myanmar Elections Back on for Nov. 8
Activists Race to Push Myanmar's Apathetic Electorate to Vote
Despite Record Numbers, Myanmar's Women Candidates Face Hurdles