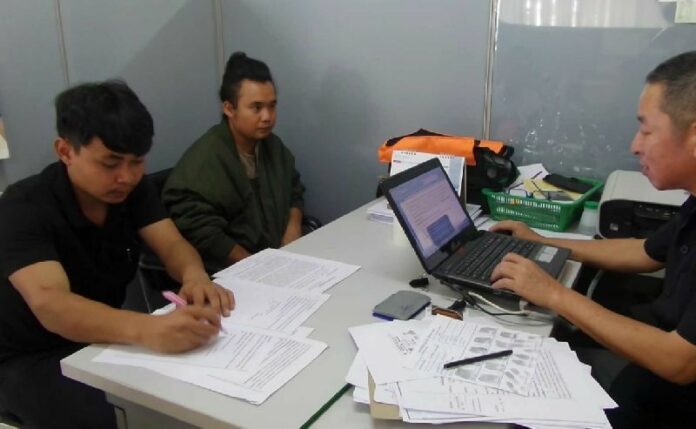 CHIANG MAI — Two staff members of a tourist attraction in Chiang Mai province have been charged with fatal negligence after a Chinese tourist died on a zipline ride operated by the company on Sunday.
Atiwat Orkam, 23, and Thaweesin Pongpanasawasdi, 31, both employees of the Flying Squirrels zipline company, surrendered to police today and acknowledged charges of negligence resulting in death.
Police identified them as the employees in charge when Chinese tourist Wang Qi broke her neck while riding the zipline line and later died.
Read our previous story: Another Chinese Tourist Dies on Chiang Mai Zipline
According to Police Lt.Gen. Thanitsak Theerasawat, the two ordered the tourist to ride on the zipline with another tourist at the same time, which caused the sling to accelerate too fast. The zipline eventually hit the end of the line with such force that her neck was broken, Thanitsak said.
Doctors at a local hospital determined the tourist died from a broken neck, the officer said. Police said the company originally reported she had suffered a heart attack.
Atiwat and Thaweesin have been released on bonds of 80,000 baht and 150,000 baht, respectively.
Santi Pitikam, a representative of Flying Squirrels, told reporters the company will pay 100,000 baht to compensate to the victim's family, while the company's insurance will also contribute 1 million baht.
The investigation is expected to be finished within 15 days, according to Police Lt. Col. Thaworn Nantisaen, the officer in charge of the case, citing an appeal from the Chinese Consulate in Chiang Mai.
"My commander and the public are paying a lot of attention to this case," Thaworn said. "And the Chinese consulate also requested us to finish this investigation within 15 days, and I believe that it would be finished in time."