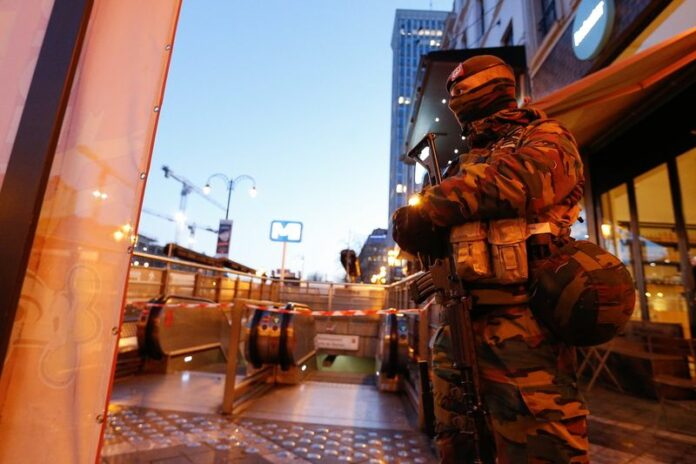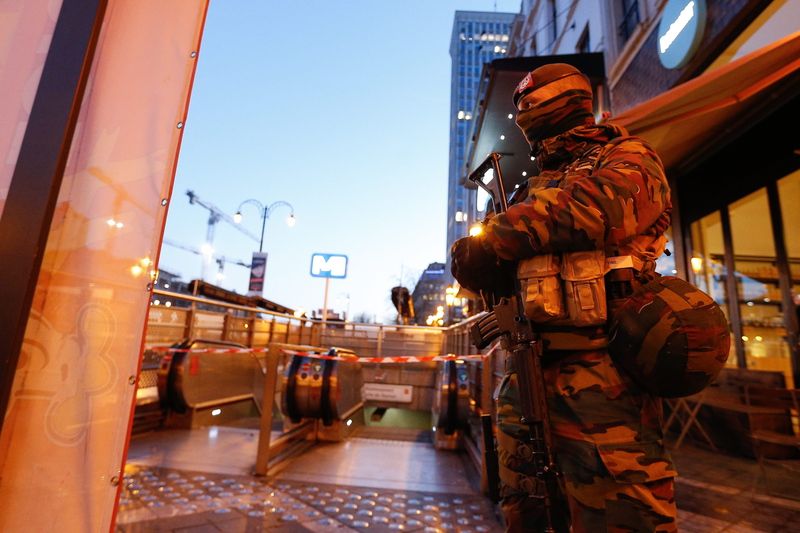 BRUSSELS — Brussels remained on high alert Monday for a third consecutive day, with the subway closed and schools shuttered as the search continued for a key suspect in the Paris terrorist attacks.
"The operation is not over, it has to continue," Interior Minister Jan Jambon told broadcaster VRT, hours after police took into custody 16 terrorism suspects in a major sweep across the Belgian capital.
A magistrate will decide later Monday whether the 16 should remain in detention.
But the Paris suspect, 26-year-old Salah Abdeslam, remained at large.
He is believed to have taken part in the shootings and bombings that left 130 people dead in the French capital on November 13, and to then have been brought back to the Brussels area.
Some media reported that he may have fled to Germany.
Belgium's coordinating unit for threat analysis, known as OCAM, is expected to review the security situation in Brussels later in the day and decide whether to maintain the highest terrorism-alert level of 4, which indicates a "serious and immediate" threat.
Prime Minister Charles Michel said Belgian authorities had feared that an attack similar to the one in Paris could take place in Brussels. Multiple suspects in the Paris killings had ties to the Belgian capital.
The threat level had first been raised to 4 on Saturday, leading to the closing down of markets and shopping centres, while residents were advised to avoid high-traffic areas such as stadiums and train stations.
Some Brussels-based businesses and organizations advised their employees to work from home on Monday. The EU institutions and the NATO headquarters opened, though with reinforced security measures.
Jambon told broadcaster RTBF that "the economic and social life has to continue" in Brussels.
The threat level in the rest of Belgium was at 3, which means an attack is believed to be "possible and likely." No information has been released on specific threats. Officials have only said that they had been looking for two suspected terrorists who could be armed.
Story: DPA