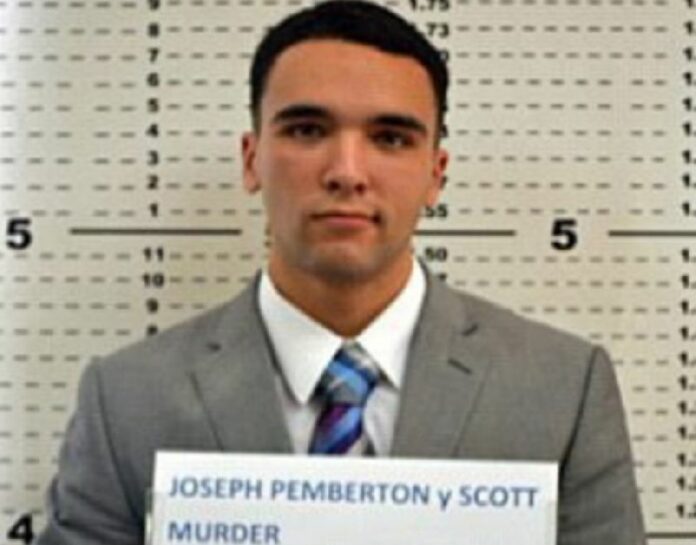 MANILA – A Philippine court on Tuesday convicted a US Marine of homicide for killing a transgender Filipino in a motel in a northern city last year.
Lance Corporal Joseph Scott Pemberton was sentenced to up to 12 years in prison for the killing of Jennifer Laude, who was found strangled in a motel bathroom in Olongapo City, 90 kilometres north of Manila, in October 2014.
At the time of the crime, Pemberton was among thousands of US forces who took part in regular military training exercises with Filipino soldiers.
The case against him prompted calls by various nationalist groups for a review of a visiting forces agreement with the US.
The Philippines has been relying on Washington for support in its efforts to boost its military capability amid a territorial dispute with China.
Judge Roline Jinez Jabalde ordered Pemberton, who has been detained at the Philippine military's headquarters, to be immediately transferred to the national penitentiary, where he will be jailed until Philippine and US authorities agree on where he will serve his sentence.
US authorities insisted that Pemberton be brought back to a holding facility at the Philippine military headquarters until a final agreement on where he will be jailed.
"He is still under the custody of the Americans," prosecution attorney Harry Roque said. "This is a sad day for the victim's family, a sad day for Philippine sovereignty."
Hundreds of protesters outside the Olongapo City court cheered after hearing of the conviction, while Laude's mother and sisters cried when the verdict was read.
Pemberton, who was accompanied by about a dozen US embassy officials, was silent most of the time.
"The important thing is that he is jailed here in the Philippines," said one of the demonstrators outside the court. "We cannot allow him to get away with the crime."
The prosecution and Laude's family were dissatisfied that Pemberton was convicted of the lower charge of homicide. He had originally been charged with murder.
"This is a bittersweet victory because he was not convicted of murder," Roque said. "I am also very mad that the sentence was lowered because the judge recognized as mitigating circumstance the fact that Laude was a man."
In her ruling, Jabalde put weight on Pemberton's testimony that he found the experience "so revolting and disgusting" that he lost his mind when he learned that Laude was not a woman.
Because of that, the judge lowered the sentence to a minimum of 6 years and maximum of 12 years, instead of 12-20 years.
"This is a very dangerous precedent for members of the lesbian, gay, bisexual and transgender community," Roque said. "That will encourage hate crimes."
Story: DPA
To reach us about this article or another matter, please contact us by e-mail at: [email protected].
Follow Khaosod English on
and
Twitter
for news, politics and more from Thailand.