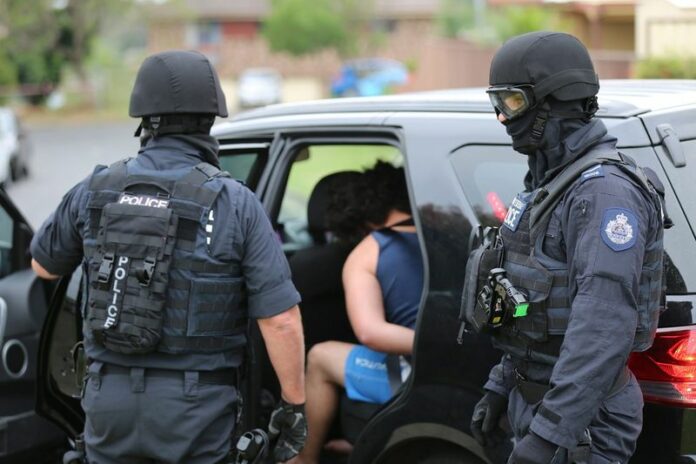 SYDNEY — A 15-year-old boy charged with plotting a terrorist attack in Sydney was denied bail Friday in the Children's Court.
Magistrate Elizabeth Ryan told the court she had concerns the boy would commit an extremely serious offense or endanger others if he was released on bail, the broadcaster ABC reported.
The boy, who cannot be named for legal reasons, was arrested during a series of police raids on homes Thursday in Sydney.
Also charged was Ibrahim Ghazzawy, 22, and three other men who were already in custody facing other terrorism and firearms counts.
They were charged with one count each of conspiracy to conduct an act in preparation for a terrorist act, which carries a sentence up to life in jail.
The Childrens Court was told police had discovered a text from the boy to a man saying: "I'm going to get to paradise through banana. God is great. No God but Allah."
Police said banana was the boy's code word for a gun. Police seized photos of the boy brandishing a firearm as well as copies of photos in his phone of a beheading by the Islamic State group and cheering Islamist radicals. He was already on bail for possessing an illegal gun.
Police allege the boy was an associate of a group of men charged with supplying a gun to a 15-year-old boy who shot a police worker and died in a gunfight with police in October outside Sydney police headquarters.
Police allege the group, including the boy, were planning to attack a police building in Sydney.
The boy is due to appear in court again Feb. 5.