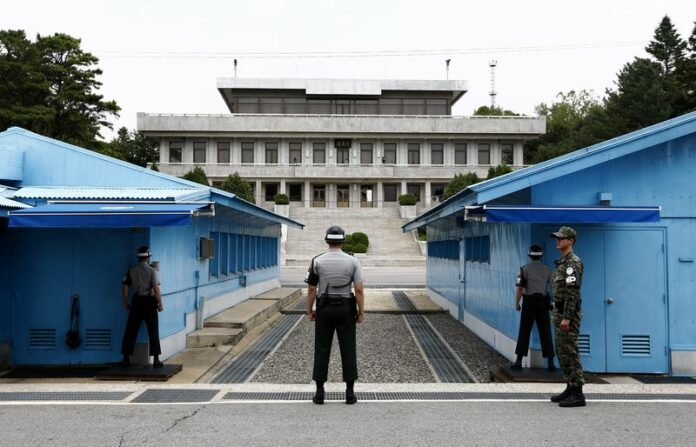 SEOUL — North and South Korea are to hold high-level talks Friday to discuss improving relations that were badly strained by military escalations this year, a news report said.
The Vice Unification Minister of South Korea, Hwang Boo Gi, was to meet with his counterpart at the jointly run industrial park just over the border in the North's Kaesong city, Yonhap News Agency reported.

"There are many issues to be discussed," Hwang told reporters before leaving Seoul. "We will do our best to resolve them one by one."

In November, a spokesman for South Korea's Unification Ministry indicated topics would include South Korean demands for regular family reunions as well as North Korea's desire to resume tourism to the Mount Kumgang resort in the north.

According to Yonhap, around 66,000 family members remain alive in South Korea from the families separated by the division of the peninsula after the Korean War of 1950-53. Their advancing age makes the issue a pressing one.

South Korean tours to Mount Kumgang were an important source of hard currency for Pyongyang, but were suspended after a female tourist was shot dead by soldiers in 2008, allegedly after walking into a military zone.

Ties were frayed this summer after a landmine explosion in August maimed two South Korean soldiers, prompting artillery fire from the South's military, and similar responses from the North.

North Korea has since expressed "regret" for the blast.

North and South Korea remain in a technical state of war following the conflict, which ended in a truce rather than a peace treaty.
To reach us about this article or another matter, please contact us by e-mail at: [email protected].