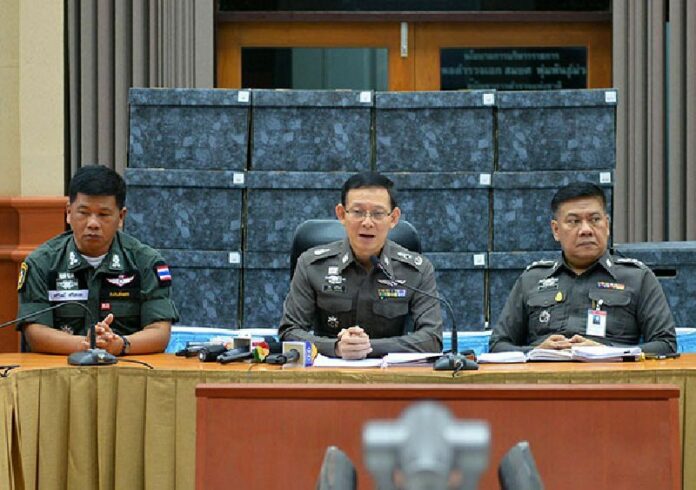 By Aukkarapon Niyomyat and Amy Sawitta Lefevre
Reuters
BANGKOK — Police on Friday said they were considering suing a former officer investigating human trafficking for defamation over comments he made implicating senior officials in the trade.
Maj. Gen. Paween Pongsiri arrived in Melbourne a few days ago and told the Australian Broadcasting Corp. yesterday that he feared for his life because influential figures in the government, military and police implicated in the illicit trade want him dead.
"There are some bad police and bad military who do these kind of things," Paween told the broadcaster. "Unfortunately, those bad police and military are the ones that have power."
---
Head Human Trafficking Investigator Seeks Asylum in Australia
---
Royal Thai Police chief Chakthip Chaijinda told reporters that he did not know why Paween fled but said a legal team was checking whether his comments were defamatory.
"I don't know the reason why he had to go and speak about this issue but he should not talk about this because it could damage the country," Jakthip said.
Paween resigned from his post as deputy commissioner of Provincial Police Region 8 in November saying an order to transfer him to Thailand's south would expose him to revenge by members of trafficking syndicates still at large.
Suspects he was investigating for trafficking were influential in the region, he said, and could target him. His resignation raised serious questions over Thailand's commitment to end the human trafficking and protect its officers.
The crackdown on lucrative smuggling gangs followed the discovery in May of 36 bodies in shallow graves hidden deep in a mountain near the Thailand-Malaysia border, which sparked international outcry.
Thailand has brought a case against 88 suspected human traffickers but examination of some 500 witnesses in the case could take as long as two years.
Paween was listed as a key witness to testify against officials and other individuals facing criminal charges over their alleged involvement in trafficking.
Jakthip said there were no issues with the trafficking case and that Paween was the only police officer to raise allegations of intimidation.
A video and transcript of the interview from ABC can be seen here.