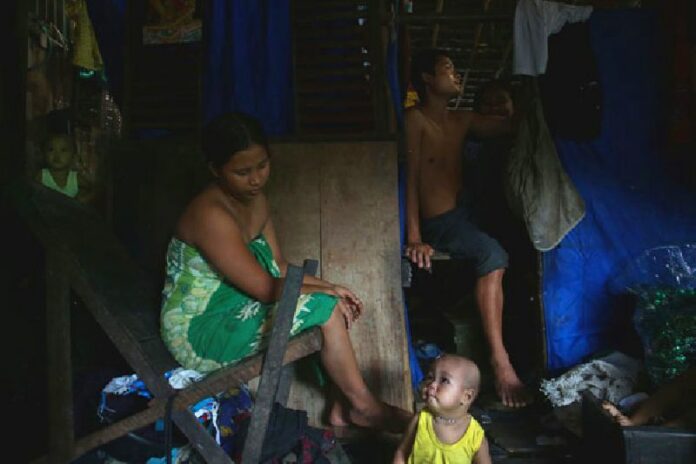 YANGON — T's husband ended their relationship with a simple text message. "He said, 'I don't want to be with you anymore. I'm going with her because she's better than you.' What can I say?" T said, looking down at the table.
The 26-year-old, who requested anonymity, was devastated. They'd been married for two years, and had been friends for 10. He left her for a woman he met via the Viber messaging app a few months earlier.
"I wanted to try my best to save the marriage. I didn't want to be known as a divorcee in society," she said, tears welling up in her eyes. 
The sole breadwinner, T had used her earnings from selling fresh goods at the market to buy him a motorcycle, a mobile phone, and a gold necklace. 
He took them all. 
She turned to ward authorities, all of them male, whose responsibilities include supervising social affairs and resolving local disputes.  
"They told me there was nothing they could do, that it's very common. That last comment made me really angry," recounted T, a slight woman with long black hair and traditional thanaka make-up on her cheeks. 
Her neighbors were not much help either. They sniggered at her for failing to keep her husband, she says. 
Faced with unsympathetic officials in a male-dominated and socially conservative culture, T, like dozens of women in Myanmar, found an unlikely ally in the controversial new Monogamy Law, which criminalises extramarital affairs and polygamy. Those found guilty could be imprisoned for up to seven years, and the defendant is denied bail. 
"It's good there is such a law. In fact you can even say such a law is long overdue," she said. T's husband left her in March and lawyers say the law, enacted on Aug. 31, cannot be applied retrospectively, but she says she is determined to find a way. 
"I'm going to file a complaint. I'm not going to let him get away with it," she said, her jaw set. 
The Monogamy Law was the last and the slimmest of four "race and religion protection laws" enacted after lobbying by nationalist Buddhist monks who claimed Myanmar and its women were under threat from Islam. The law has fired the imagination of ordinary citizens, although perhaps not in the way its backers had originally intended. 
Between Sept. 1 and Dec. 7, 29 complaints under the law were filed in Yangon alone, the country's commercial capital, according to figures from the Yangon Police Force. The vast majority of them concerned Buddhist men. Three cases are against women. 
'Rabbit Trap Catching Cats'
Women's rights groups had often said existing laws governing marriage, divorce and personal relationships, which date back to British occupation in the 19th century, were outdated, unclear and poorly enforced. 
Under the Penal Code, the colonial-era primary legislation on violent crimes, legal sanctions already exist for polygamy but adultery is narrowly defined – only a man who has sexual intercourse with the wife of another man is deemed to have committed the offense. 
Yet rights activists say the four "race and religion protection bills" are not the solution and are in fact designed to discriminate against Muslims in the predominantly Buddhist country. 
The laws enjoyed swift passage in the parliament and were endorsed by President Thein Sein. Anyone criticising them received threats from the powerful Patriotic Association of Myanmar, better known by its Myanmar acronym Ma Ba Tha. 
The new government, which will take over next year, will inherit the laws, which are already proving to have unintended consequences. 
The Monogamy Law was intended to "preserve the sanctity of marriage, to safeguard from the danger of Jihadi Muslims who are marrying many women in an effort to establish a Muslim nation, and for women to avoid the problem of polygamy", Wirathu, a leading Ma Ba Tha monk, recently wrote in the group's journal. 
With the overwhelming majority of men charged under the Monogamy Law being Buddhist, however, Myanmar's lively social media now describe the impact of the law with a traditional Burmese saying:  "The trap was set for rabbits but caught cats instead".
Politically Motivated?
In the run-up to the Nov. 8 elections, Ma Ba Tha openly campaigned against the National League for Democracy after NLD lawmakers objected to the bills. Even after NLD's landslide win, the group has warned the party not to abolish or amend these laws. 
Phyu Phyu Thin, an NLD lawmaker, was one of those who objected to the law. 
"People are now talking about how the law was aimed at one thing but affecting another thing. Laws have to be consistent and not violate people's human rights," said the Lower House MP. 
"It felt like (the laws) were enacted with a political purpose but using women as an excuse."
The Monogamy Law states that it applies to everyone living in Myanmar, including foreign nationals married to Myanmar citizens. It prohibits a married person from entering a second marriage or "unofficially" living with another person while still married. 
Anyone can file a complaint, and punishment for violations include loss of property rights upon divorce for the guilty party, up to seven years in prison and a fine.
Criminalizing Private Affairs
Robert San Aung, a well-known lawyer, noted that cases under the law had been opened even before the relevant by-laws have been issued. 
"Normally, by-laws are required before a law can be enforced and there are no by-laws yet for the Monogamy Law," he told Myanmar Now in a telephone interview. 
Rights groups say adultery is not an issue to be tackled by the criminal justice system and have questioned whether the government should interfere in private affairs. 
"I personally support the idea of monogamy but the issue of adultery exists not just in Myanmar and in our time, but in every country, culture, race and religion. It's about individual choice and morality… It doesn't make sense to ban this through laws," said May Sabe Phyu, director of Gender Equality Network in Myanmar. 
Human Rights Watch pointed out that legal provisions that criminalise consensual sexual relations between adults, regardless of marital status, violate the right to privacy. 
A United Nations working group on discrimination against women also said in 2012 adultery should not be a criminal offense. 
Protection
Yet for women such as T, the law could offer much needed protection in a society which celebrates men's virility, with popular sayings such as "A good man attracts a thousand women" and "If a tree is strong, ten thousand birds can take refuge there".
Avoiding sexual misconduct is one of the five moral precepts Buddhists are supposed to live by, but it is a duty often ignored by Myanmar men.
K, a 48-year-old woman from western Myanmar, was married for seven years before her husband left her and married another woman, already pregnant with his child, in August.
"My husband learned from his cousins and uncles who behaved the same way. They showed him he could get away with it," she said.
K only learned of the law's existence from women rights activists after agreeing to a divorce, she said. She may not be able to use the law as her husband left her days before it came into force.
"If I could, I'd like to send all of them to jail to set an example."
Story: Thin Lei Win