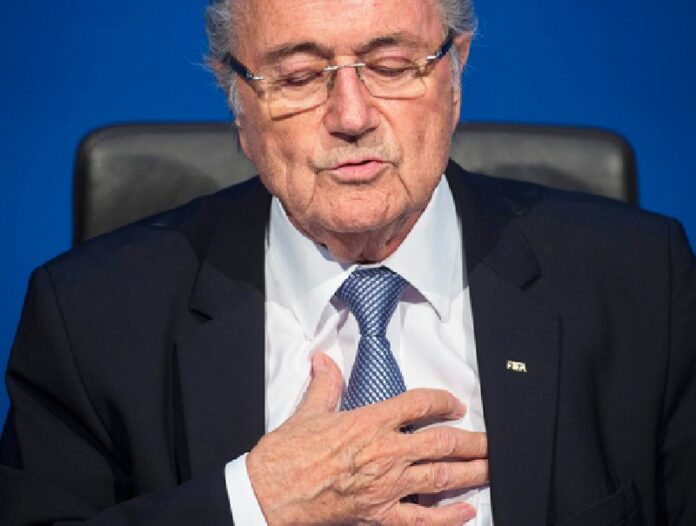 BERLIN — FIFA president Joseph Blatter and UEFA president Michel Platini were banned from football for eight years today by the ethics committee of football's world governing body.
Both are banned from all football-related activity nationally and internationally with immediate effect, the adjudicatory chamber of the FIFA ethics committee ruled.
The chamber ruled there were ethic breaches concerning a "disloyal payment" of CHF 2 million (72.6 million baht) made to Platini in 2011.
The ban effectively ends Blatter's career as football's leading administrator and Platini's hopes of succeeding him as FIFA president.
Blatter and Platini were provisionally suspended for 90 days on Oct. 8 in connection with the payment that Platini received in 2011 for FIFA work done between 1998 and 2002.
Both Blatter and Platini have denied any wrongdoing and it is thought they could take their cases to the Court of Arbitration for Sport in Luasanne, Switzerland.
Blatter was to lay down his mandate as FIFA president at an extraordinary congress on Feb. 26 next year, and former France playing star Platini had hoped to succeed him.
Blatter and Platini were suspended after the Swiss attorney general in September opened criminal proceedings against Blatter. Platini, the head of European football's organizing body, was named "a person asked to provide information" by the authorities.
The case against them revolves around the payment made to Platini in 2011. Both Blatter and Platini say it was part of an agreement made for work carried out when Platini was employed as an adviser for Blatter.
Both concede that no written agreement was made for the payment, with Blatter saying recently there had been a "gentlemen's agreement."
It remains unclear why Platini received the money nine years later – at a time when Blatter was seeking support for a fourth term as president and facing a major challenge from Qatar's Mohamed Bin Hammam.
Blatter, 79, has presided over FIFA since 1998 and wanted to step down on his own terms by chairing the February congress. Platini, the 60-year-old former France international captain and UEFA boss since 2007, had been seen as the leading candidate for the post.
Story: Barry Whelan / DPA
To reach us about this article or another matter, please contact us by e-mail at: [email protected].