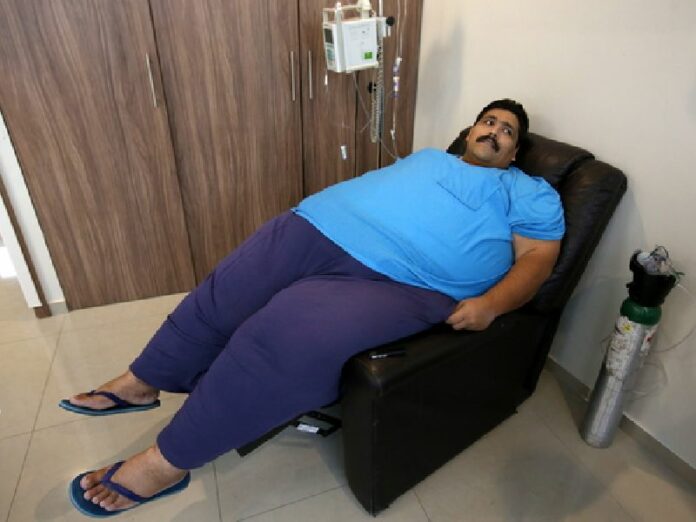 MEXICO CITY — A Mexican man once regarded as the world's most obese, died of heart failure at the age of 38 Friday, two months after bariatric surgery to lose weight.
Andres Moreno Sepulveda, who had weighed as much as 450 kilograms, died en route to hospital in the north-western state of Sonora, a friend said.
"He was doing well, but he had had two previous heart attacks. He became short of breath, and died in the ambulance," said Carmen Palacios, who had been helping him during his rehabilitation process over the past year.
Moreno Sepulveda had slimmed down to 320 kilos before undergoing gastric bypass surgery to reduce his stomach.
His doctor said following the procedure that they hoped to get him down to about 85 kilograms eventually.