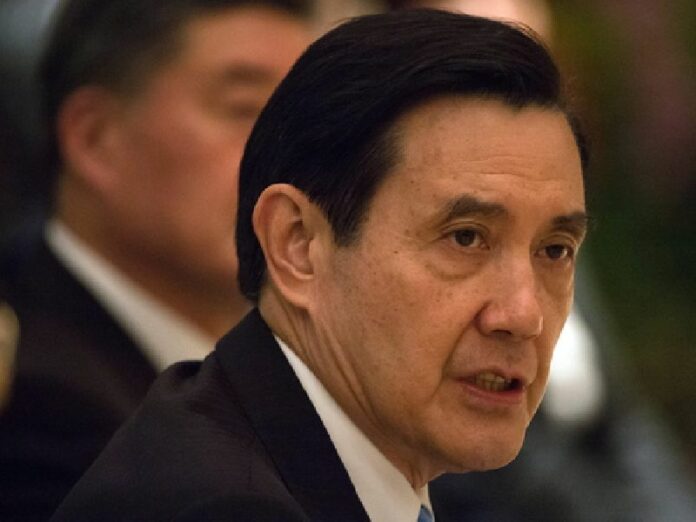 TAIPEI — Taiwan's President vowed to press Japan for a negotiated settlement for the island's victims of wartime sex slavery by the Imperial Army, the state-run Central News Agency said, a day after Seoul and Tokyo announced a deal to resolve the long-running row.
"The Republic of China government has always said that Japan should apologize to Taiwanese 'comfort women' and offer compensation to them," Ma Ying-jeou said.
Japan occupied Taiwan for 50 years between 1895 and 1945, when it surrendered to the Allies after World War II.
More than 2,000 Taiwanese women were allegedly forced into sexual slavery by the occupying army during the war, and only 58 of them came forward to ask for compensation, according to the Taipei Women's Rescue Foundation.
In 1999, Taiwan demanded Y10 million (2.8 million baht) in compensation for each victim, which Tokyo rejected.
Ma's spokesman Charles Chen said Tuesday the president ordered Taiwan's representative to Japan, Shen Ssu-tsun, to press Tokyo for an agreement similar to the Korea deal.
Although widely welcomed internationally, the South Korean government Tuesday defended the agreement against domestic criticism that Japan did not go far enough in taking responsibility for sexual slavery.
Activists and the political opposition said the Japanese government had avoided legal responsibility for the crimes by contributing to a fund set up by Seoul to pay reparations to victims.
The agreement "was reached in accordance with the firm principle that victims' honour should be restored," presidential spokesman Jeong Yeon-guk said, according to Yonhap News Agency.
North Korea, which says some of its citizens were also sex slaves, described the agreement as a "humiliation" for South Korea, Yonhap reported.
Story: Ahn Mi Young and Takehiko Kambayashi / DPA