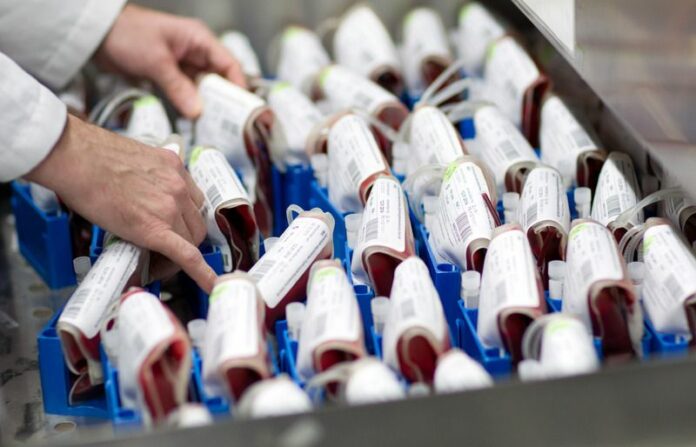 SEOUL — A drive to increase low blood reserves in South Korea expanded Thursday as the country's biggest firm said it was launching a blood donation drive to help boost supplies, a news report said.
Electronics giant Samsung said its donation campaign would run until the end of February at the group's major facilities. It had also given mobile blood donation units to the South Korean Red Cross, Yonhap News Agency reported.
South Korea is facing a severe shortage of blood, with its national reserves at 2.1 days, less than half the recommended 5 days that hospitals would be able to survive on average if they received no more donations.
Earlier this month, the government temporarily allowed blood donations from malaria-prone areas of the country in order to increase reserves.
Supplies often drop during the winter, but this season has been particularly bad because of the MERS virus which struck last year.
The virus outbreak, which has now ended, shut down major hospitals and delayed surgeries until later in the year, causing a late spike in demand for blood, Yonhap and the Korea Joongang Daily reported.
Red blood cells can only be stored conventionally for about 5 or 6 weeks, requiring that supplies – especially of rare blood types – be constantly renewed.
Story: DPA