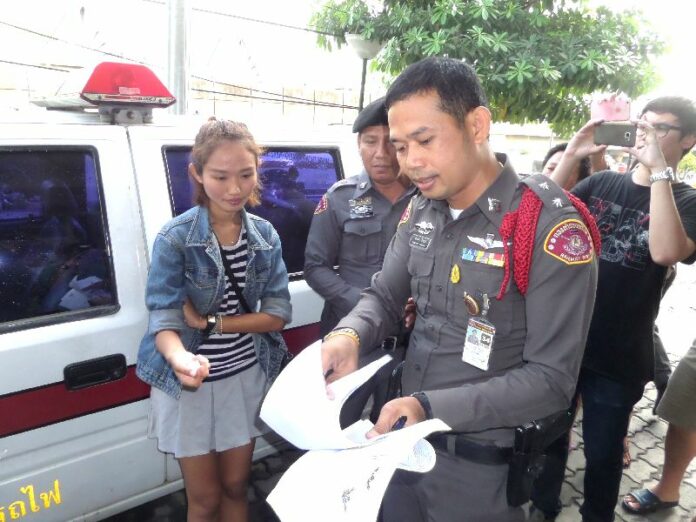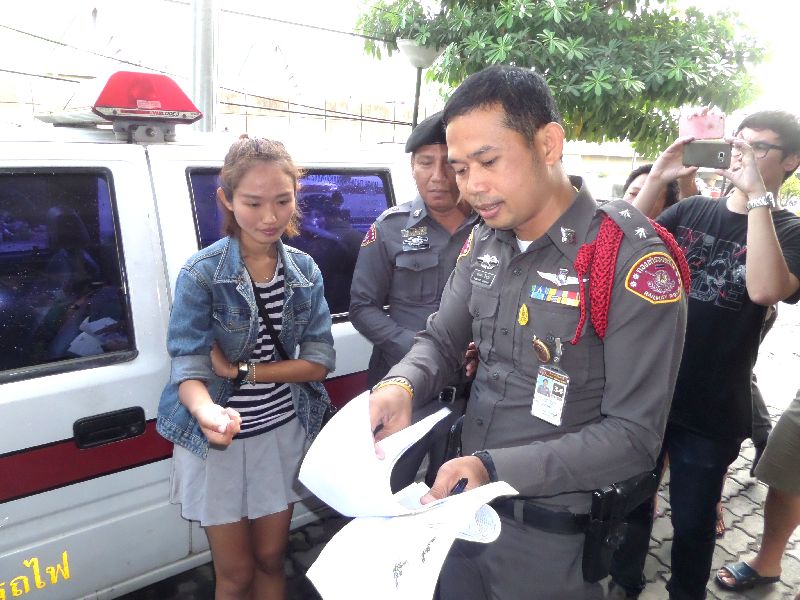 BANGKOK — Police arrested three more activists wanted by the military court for organizing a December protest against alleged corruption in the Royal Thai Army's construction project.
The trio were arrested hours after another activist, Sirawith Seritiwat, was detained by a group of masked soldiers and transferred to police custody for the same charge.
The three activists are Chonticha Jaeng-rew, 22; Chanoknan Ruamsap, 22, and Korakoch Saengyenpan, 23. Police showed them the arrest warrants and took them into custody shortly after they showed up at Thonburi Railway Police Station to express support for Sirawith, who is being held at the police station.
Watch a video of the arrests here
The four are now being interrogated at the station. A police officer said they will be sent to military court later in the afternoon.
The Defiant Six
The four are among six pro-democracy activists wanted by the authorities for staging a protest in December against what they believe to be massive corruption in Rajabhakti Park, which was built by the army between 2014 and 2015.
To bring attention to the scandal, on Dec. 7 Sirawith and other activists attempted to board a train from Thonburi Railway Station bound for the park in Prachuap Khiri Khan province, but police stopped the train and arrested all protesters. Eleven were charged afterwards with violating the junta's ban on political assemblies.
Five suspects later reported to police for the charge, while the other six:  Sirawith, Chonticha, Chanoknan, Korakoch, Abhisit Sapnaphapan and Thanet Anantawong, refused to comply with the summons. For their defiance, the martial court on Jan. 13 issued arrest warrants on the six activists.
Thanet, 25, fled the country soon after the warrant was announced. Abhisit, 29, remains at large; he posted on his Facebook this morning that he will continue to fight "all forms of dictatorship."
Before they were taken into custody at Thonburi Railway Police Station, Chonticha, Chanoknan and Korakoch told reporters briefly that they did not report to police earlier because they considered the legal action against them "illegitimate."
They also pledged not to ask the military court for a bail release.