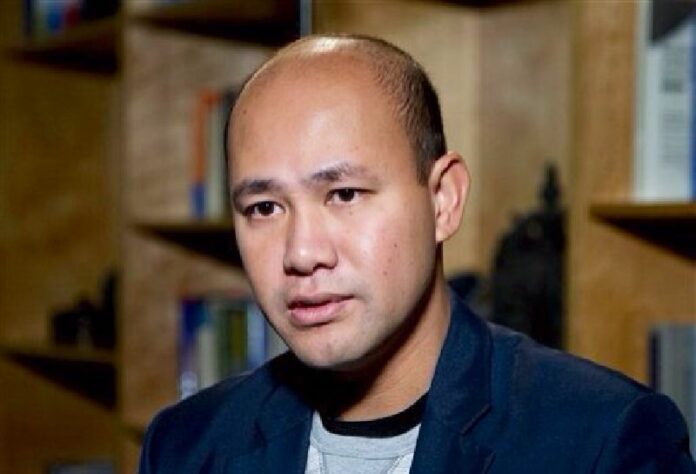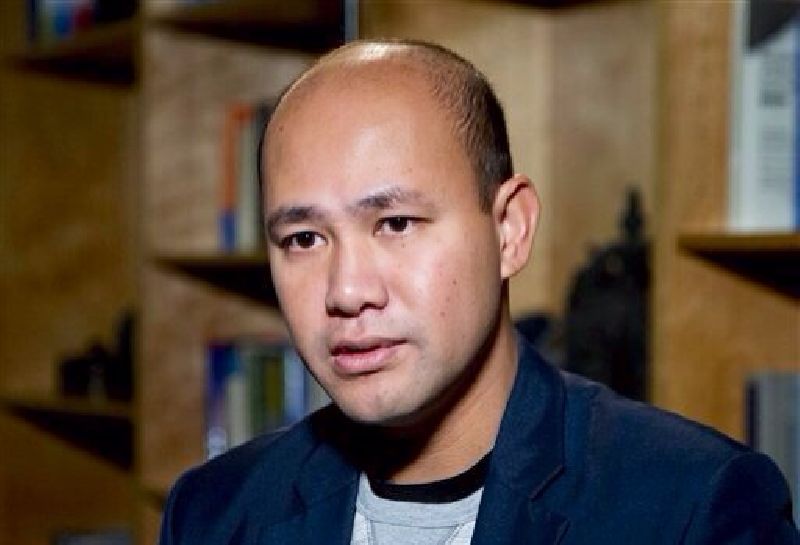 WASHINGTON ― The youngest son of Cambodia's prime minister has an easy smile and conciliatory air. Hun Many's genteel manner contrasts with the ruthlessness that has characterized his father's 30 years in power, but that doesn't mean he's not ambitious.
The 33-year-old lawmaker told The Associated Press that he also wants to become the Southeast Asian nation's leader one day. But he says he should be judged by his performance, not his family name.
"Yes, I was born as his son, but it doesn't mean I don't have to perform, I don't have to deliver," he said in an interview during a visit to Washington this week. "It is not about judging me as Hun Many or (as) the son of the prime minister, but more on what I do. And I leave that to the public and the Cambodian people."
Hun Many expressed deep admiration for Prime Minister Hun Sen and his achievements, bringing stability and a measure of prosperity to impoverished Cambodia, but put a little distance between himself and some of his father's threatening rhetoric. He sounded far less confrontational than his father toward the political opposition, which has faced growing intimidation in recent months.
In October, two opposition lawmakers were savagely beaten outside parliament by members of a pro-government mob. Opposition leader Sam Rainsy, who has long had acrimonious relations with Hun Sen, is living in exile again to avoid arrest in what critics say are politically motivated legal cases.
Hun Many described the lawmakers who were beaten by the mob as his friends. He said the attack against them was "unacceptable" although he declined to identify who were the alleged perpetrators, saying that was a matter for the courts. He also said that he expected Rainsy would be allowed to contest the 2018 elections despite his legal woes, but didn't explain how. Hun Sen last month declared he would "rather cut off my right hand than sign a pardon for Rainsy."
Hun Sen took power in 1985 at the head of a Vietnamese-backed government in the aftermath of the genocidal Khmer Rouge regime that was responsible for the deaths of an estimated 1.7 million Cambodians. He has used a combination of guile and brute force to crush his political rivals during his long career, including a violent coup in 1997.
There's little question about his continued dominance, and Hun Many said his father will lead the ruling Cambodian People's Party into the next elections in 2018. But declining support for the party at the last, flawed national vote three years ago has fueled speculation about who might eventually succeed him.
Attention has focused on his three sons, who all hold senior positions. The eldest son, Hun Manet, 38, who was educated at West Point, leads Cambodia's counterterrorism department and was long perceived to be most likely to follow in his father's footsteps. Second son, Hun Manith, 34, was promoted to become head of military intelligence in September.
But Hun Many, who leads a Cambodian youth movement linked to the ruling party, is another, emerging possibility. He has acquired a higher profile since becoming the nation's second-youngest lawmaker in 2013. He has spent about half of his life outside the country, living and studying in France, Australia and the U.S., where he got a masters degree from the National Defense University in Washington.
On his visit to Washington this week, he gave an address at another university calling for stronger U.S.-Cambodian relations, ahead of an unprecedented official U.S. visit by his father for a summit of Southeast Asian leaders to be hosted by President Barack Obama in California in mid-February. Secretary of State John Kerry is set to visit Cambodia Tuesday to discuss the upcoming summit.
Unsurprisingly for a visitor to the U.S., Hun Many is keen to give a positive view of Cambodia, and what he describes as its progress toward a more competitive democracy. Asked about his personal aspirations for office, Hun Many told AP on Thursday: "Not only me but every Cambodian should aspire to become prime minister."
In reality, many rising leaders in government and the security forces are the sons of the powerful. Hun Many conceded that his background has "opened doors" for him. He previously served as his father's personal secretary, but says he wasn't given an easy ride.
"Sometimes there's a misperception that being my father's son, it's much easier to work for him and actually it is other way around," Hun Many said, adding that his father believes that his children "need to stand on their own two feet." He said his father was a "very caring and warm man" who had always encouraged debate around the family dinner table.
Hun Many denied there was competition among his powerful siblings to lead Cambodia. He said the only rivalry among them was in losing weight, and he was winning.
Story: Associated Press