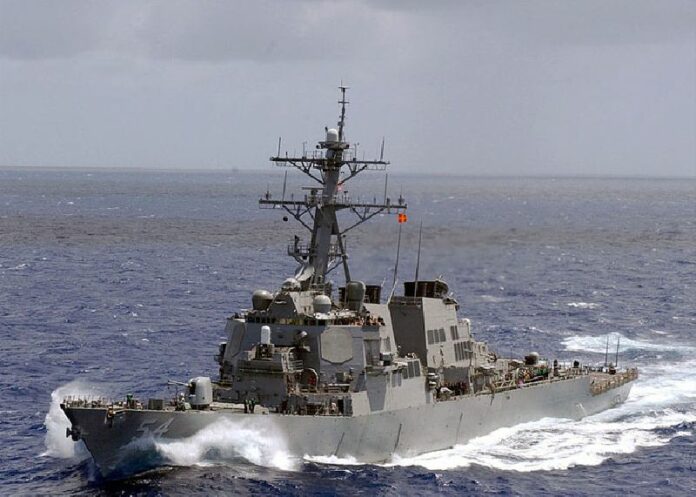 BANGKOK — A U.S. warship sailed near a disputed island in the South China Sea on Saturday to exercise the U.S.'s freedom to navigate in international waters, a defense official said.
The USS Curtis Wilbur destroyer sailed within 12 nautical miles of Triton Island, in the Paracels chain, without notifying the three claimants to the surrounding seas beforehand, according to Defense Department spokesman Mark Wright in Washington.
China, Taiwan and Vietnam have claims in the Paracels and require prior notice from ships transiting in nearby waters. Wright said the claimants' attempts to restrict navigational rights by requiring prior notice are inconsistent with international law.
China later responded that the U.S. ship's actions violated Chinese law. "The Chinese side conducted surveillance and vocal warnings to the U.S. warship," Foreign Ministry spokesperson Hua Chunying said, according to the official Xinhua News Agency.
Wright reiterated that while insisting on freedom of navigation, the United States took no position on the competing territorial claims to natural islands in the South China Sea.
In October, another U.S. warship sailed in the disputed Spratly Islands near Subi Reef, where China has built an artificial island.
U.S. officials said after that operation that such ship movements would be regular in the future.
China says virtually the entire South China Sea and its islands, reefs and atolls are its sovereign territory, although five other regional governments have overlapping claims.
The area has some of the world's busiest shipping lanes, and U.S. officials say ensuring freedom of navigation there is in U.S. national interests.