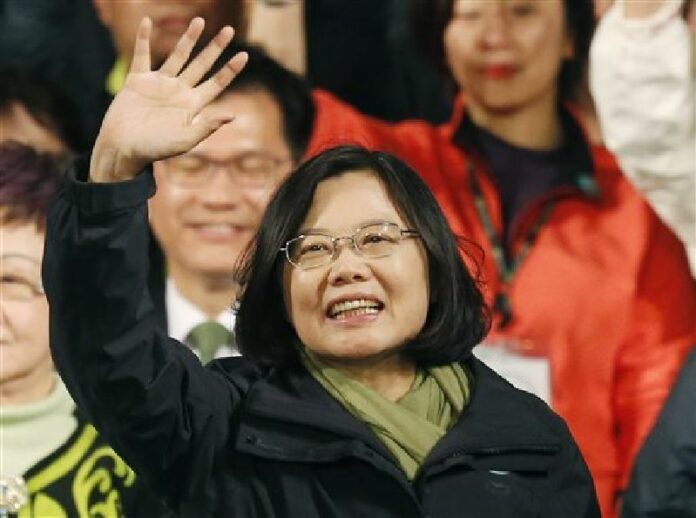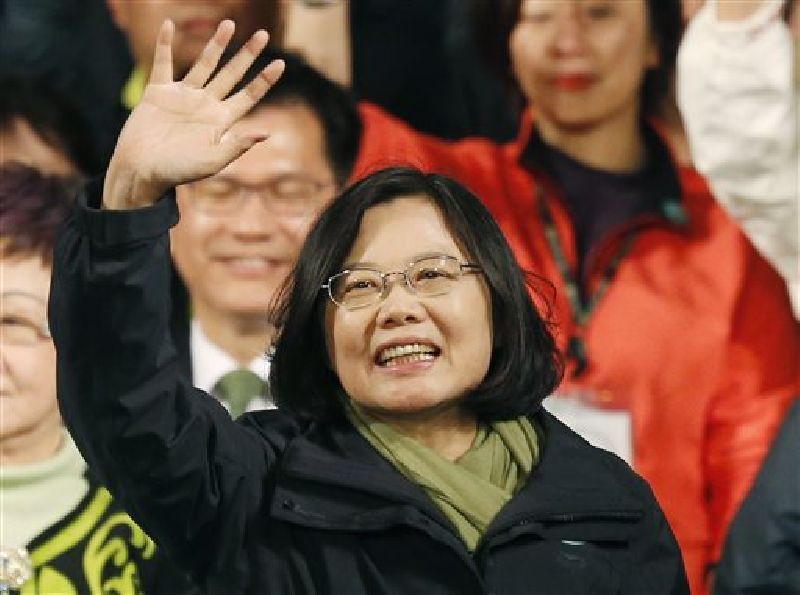 TAIPEI, Taiwan — Taiwan said Wednesday that China had positioned anti-aircraft missiles on a disputed South China Sea island, as Australia's foreign minister began talks in Beijing expected to deal with tensions over China's moves to assert its maritime claims.
Taiwan's Ministry of National Defense said in a statement it had "grasped that Communist China had deployed" an unspecified number of missiles on Woody Island in the Paracel group. The Philippines said the development increased regional tensions.
The move would follow China's building of new islands in the disputed sea by piling sand atop reefs and then adding airstrips and military installations. They are seen as part of Beijing's efforts to claim virtually the entire South China Sea and its resources, which has prompted some of its wary neighbors to draw closer to the U.S.
The most dramatic work has taken place in the Spratly Island group, where the militaries of four nations have a presence, although similar work has also gone on at Woody and other Chinese holdings in the Paracels.
"The military will pay close attention to subsequent developments," the Taiwanese ministry statement said. Relevant parties should "work together to maintain peace and stability in the South China Sea region to refrain from any unilateral measure that would increase tensions," the statement added.
U.S. network Fox News also said China had moved surface-to-air missiles to the Paracels, identifying them as two batteries of the HQ-9 system, along with radar targeting arrays. The missiles have a range of about 200 kilometers making them a threat to all forms of civilian and military aircraft.
Called Yongxingdao by China, Woody island is also claimed by Taiwan and Vietnam. Along with an artificial harbor, it boasts an airport, roads, army posts and other buildings and recent satellite imagery appears to show it is adding a helicopter base likely dedicated to anti-submarine warfare missions.
Taiwan and China claim almost the whole 3.5 million-square-kilometer South China Sea, including the Paracel chain. Vietnam and the Philippines claim much of the ocean, as well. Brunei and Malaysia have smaller claims.
Home to some of the world's busiest sea lanes, the ocean is also rich in fisheries and may hold oil and natural gas reserves under the seabed.
Foreign Reaction
China's move is likely to rattle Vietnam the most because of its proximity to the Paracels and because of a history of maritime tensions with China that spiked in 2014 with a standoff after China moved a massive oil rig into disputed waters.
Neither Bishop nor Chinese Foreign Minister Wang Yi mentioned the South China Sea directly during opening statements ahead of their talks.
In comments Monday to Japanese broadcaster NHK, Bishop said Australia — like the U.S. — does not take sides on the issue of sovereignty, but urges all parties to "exercise restraint, de-escalate tensions and not act in a way that would inflame the situation."
"Australia has called on all parties to cease reclamation, construction work and any militarization of the islands," Bishop said.
China regards Australia and the U.S. as unwelcome outside interlopers in regional waters. Wang and Bishop engaged in a testy exchange in December 2013 after Australia criticized China's unilateral declaration of an air defense zone in the East China Sea.
Ahead of Bishop's visit, President Barack Obama and the leaders of the 10-member Association of Southeast Asian Nations called Tuesday for the peaceful resolution of the region's maritime disputes.
Obama told a news conference that disputes must be resolved by legal means, including a case brought by the Philippines challenging China's sweeping claims over most of the South China Sea.
China has refused to take part in the proceedings, but Obama said parties to the U.N. law of the seas are obligated to respect the ruling, expected later this year.
Obama also accepted an offer to make a May visit to Vietnam, further strengthening a reconciliation between former foes driven largely by concerns over China.
Chinese Foreign Ministry spokesman Hong Lei reiterated Tuesday that China considered the legal proceedings initiated by the Philippines to be illegitimate and said they would "never be accepted by China."
China was deploying "necessary national defense facilities" on its territory, Hong said. He said Australia should be remain unbiased and refrain from doing anything to undermine regional stability.
Philippine Defense Secretary Voltaire Gazmin said the deployment of missiles on Woody Island "increases tensions in the South China Sea."
In Vietnam, about 100 people gathered to commemorate the start of a brief but bloody 1979 invasion by Chinese forces chanted "down with the aggressors," and "Hoang Sa, Truong Sa," the Vietnamese terms for the Paracel and Spratly islands.
Analysts say China's military moves in the South China Sea are primarily aimed at intimidating the Philippines and Vietnam, while solidifying its hold on the islands and boosting its ability to project force.
That is meanwhile strengthening those in the U.S., especially in the Pentagon, who "will want to more vigorously challenge China," said Thomas Berger, an expert on the region at Boston University.
The new bases are also highly vulnerable to U.S. attack in a conflict and the U.S. will continue to defy Beijing by sailing its Navy ships inside China's claimed territorial waters, said Edward N. Luttwak, a China expert and military strategist based in the U.S. state of Maryland.
"China, under President Xi Jinping, continues to work hard to endow the U.S. with allies all around its periphery," Luttwak said.
Story: Ralph Jennings and Christopher Bodeen / Associated Press