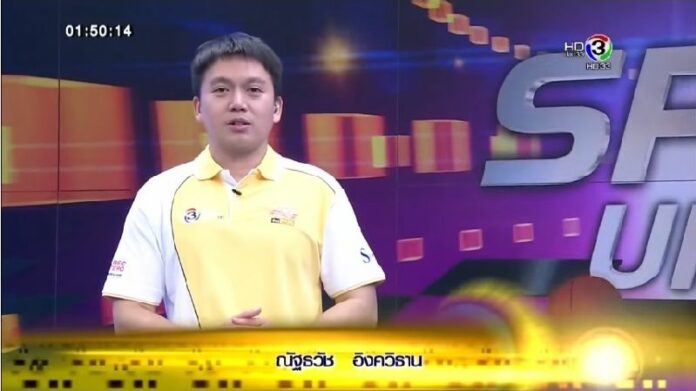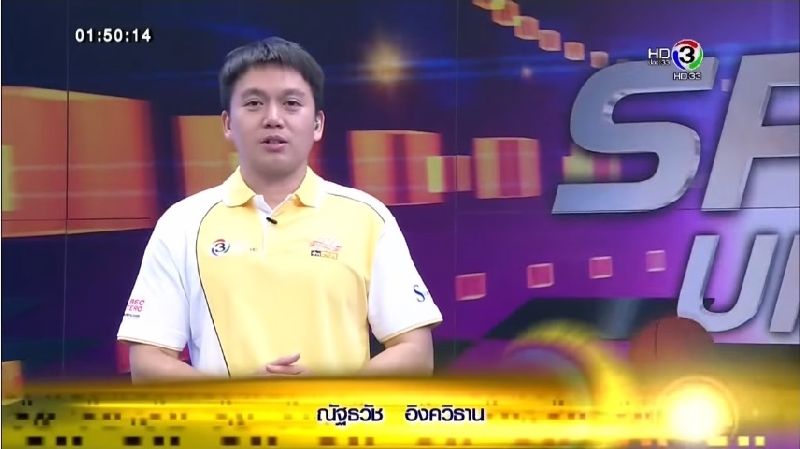 BANGKOK — A television sports presenter admitted Tuesday that he went on the air drunk Saturday after a clip of him stuttering and slurring his words went viral.
Channel 3 correspondent Nattawat Ingkavitan owned up to his bosses that he was still drunk from booze and pills at a party earlier in the evening when he arrived at the station to do his "Sports Update" report Saturday night, in which he went on the air looking confused and punctuating his slurred speech with long pauses.
"Thailand's national futsal team hopes to play at the Futsal World Cup in … the country Folombia in the country … Uzbekistan," Nattawat said.

While some in the audience complained it was impossible to understand Nattawat's report, others were curious whether he was sick or high, and some thought he just had a bad case of jitters.
"Cheer up! I understand that reporting first time could make him feel nervous," YouTube user Vampirepik 17 wrote Tuesday.
However, Nattawat has reportedly been on-air talent at Channel 3 since 2013.
After pleading with the public Tuesday not to share the clip and explaining that Nattawat "was sick and took a pill" before going on air, sports editor Krisdin Suwanbuppa retracted that explanation.
"Today Nattawat confessed to me that on Saturday he was drunk from a party. He took pills and that made it even worse," he wrote Tuesday on Facebook. "He'll show his responsibility by suspending himself from the screen."
Krisdin went on to thank Nattawat for his honesty.