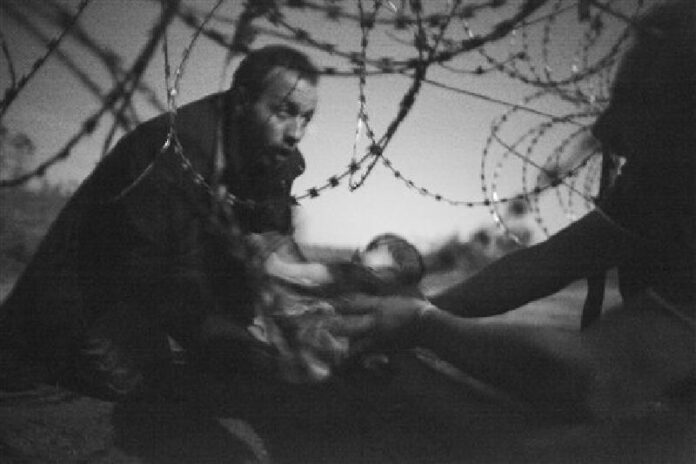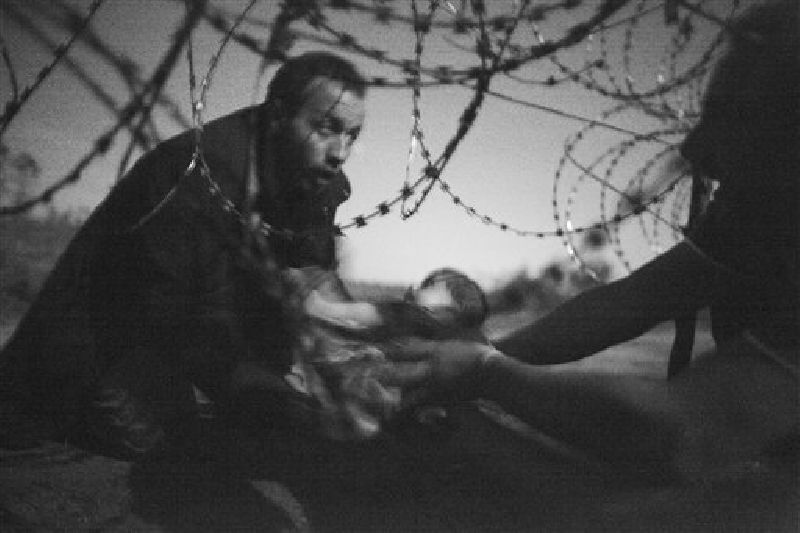 AMSTERDAM — An Australian freelance photographer's haunting, moonlit image of a baby being passed by migrants underneath a razor-wire fence on the Hungary-Serbia border has won the prestigious World Press Photo award for 2015.
The photo was taken by Warren Richardson on Aug. 28 near the border crossing point at Roszke in Hungary as migrants tried to get into Europe before Hungarian authorities could complete a secure fence along the length of the country's border with Serbia.
Jury member Vaughn Wallace, deputy photo editor for Al Jazeera America, calls the image "incredibly powerful visually, but it's also very nuanced."
He says the photo "causes you to stop and consider the man's face, consider the child. You see the sharpness of the barbed wire and the hands reaching out from the darkness."
Story: Associated Press
Related Stories:
Thai Photog Wins LA Street Photo Contest